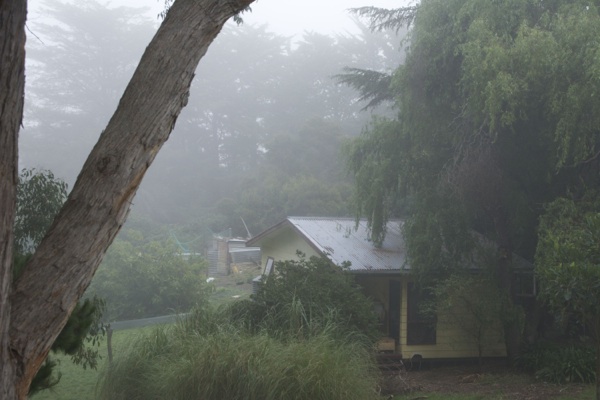 It is a wild and windy morning.
Two little girls lie snuggled up in bed, discussing the possibilities of trees falling… or at least of branches falling from trees.
Sure enough the curly willow outside the window drops a branch. Last winter it dropped an enormous one. I wonder how many more branches it can drop and still be a tree?
"The tree answered our question!" chortles Miriam at the breakfast table.
Esther looks out the window as the sound of rain hammers loud on the roof. "Oh no…" she says, smiling in wonder, "oh no!"
"We could do some of our insides today" Miriam suggests.
"Cos we have to be inside?"
She smiles at my reply. We have embarked on life-sized human body pictures of the two big girls, and they are eagerly anticipating adding all the interesting details.
The fire cheerily warms the little house. The porridge pot sits on it, half-empty, and tummies are all full.
"12 degrees today" says Father.  
It's the last week of May.
Winter is coming.