Bath night is a very different experience at Wildflowers.  There is an old cement rainwater tank that burst it's banks many years ago and became a swimming pool of sorts for the family that lived here.  When we arrived it was empty of water and full of weeds.  I have created several outside bathrooms over the past 30 years and I immediately saw that this tank was a perfect location for another.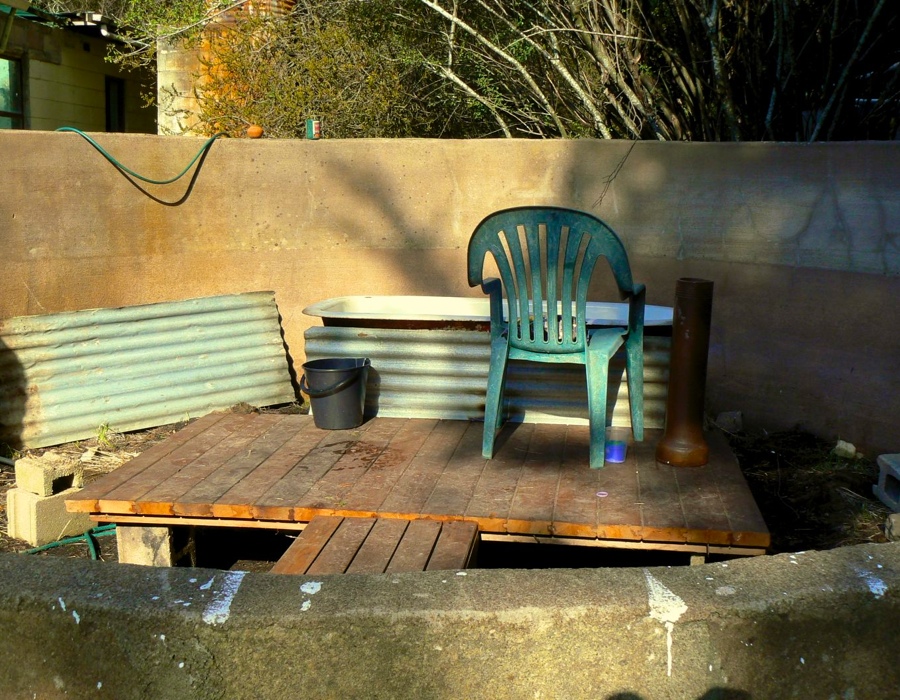 I cleaned the tank out, raised an old cast iron bath up on some besser blocks and built a walkway and platform using western red cedar from an old sauna.  A little bit of landscaping and voila!  A beautiful place to lay back in hot steaming water on a cold winter night and look at the stars and moon tracking across the sky with a hurricane lantern casting a yellow glow around about .  There is a fire drum to warm yourself by when you step out into the chill night air.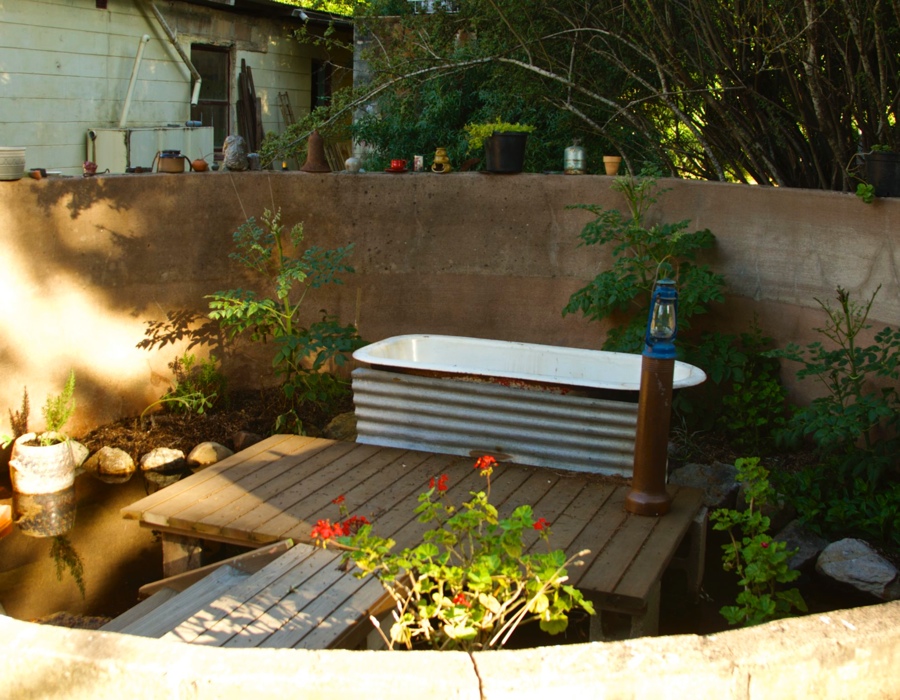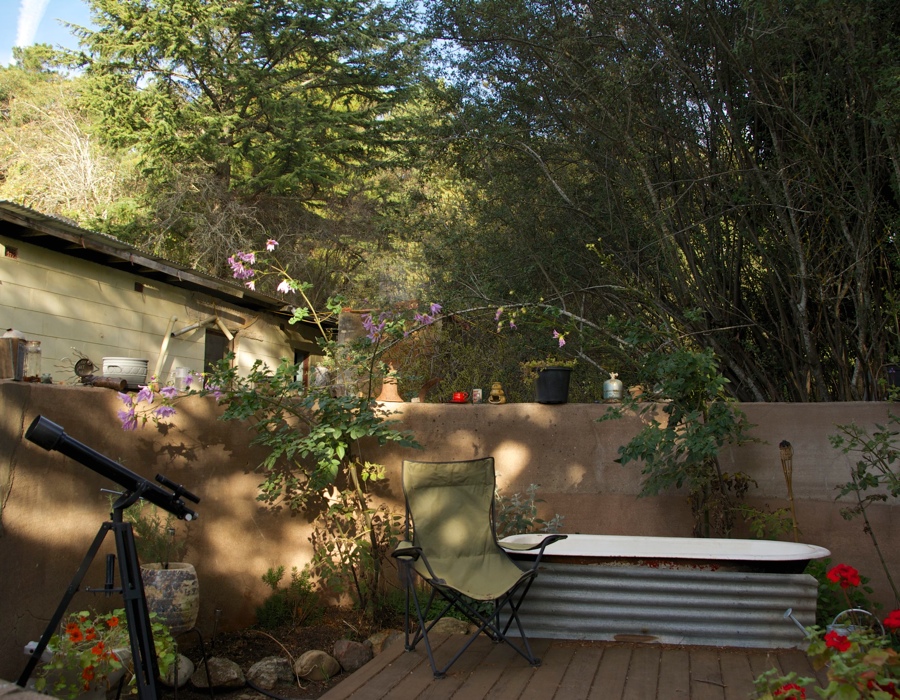 How do I heat the water?….inefficient but simple, I light a fire in a fire drum and put it under the bath!  With practice I can let the fire burn down to coals so that it keeps the water hot while I am wallowing.  Doesn't it burn my bum you may ask?  I thought of that.  I have a thick perforated rubber door mat on the bottom of the bath and a smooth rubber shower mat over that, works a treat.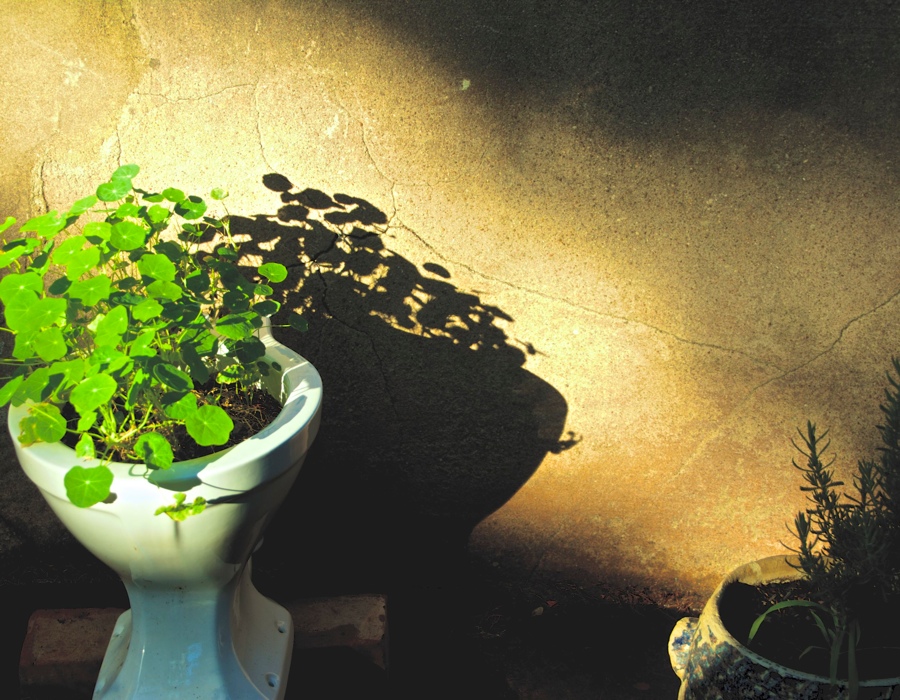 It involves a bit of work for me to organise a bath but when I do everyone loves it, especially the children!