There's nothing quite like going up to the back of the property and selecting a fallen stringy bark tree to cut up.  Being alone, hearing your own footsteps crunching down on the fallen leaves, branches, twigs and undergrowth, the call of birds disturbed and the discovery of wildflowers along the way make for a delightful excursion and a productive few hours.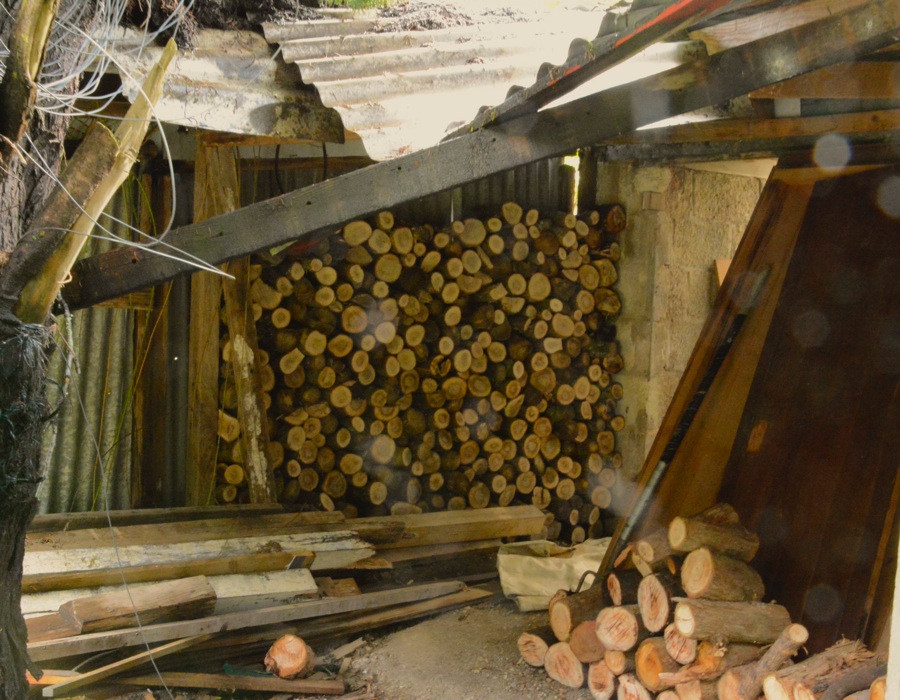 I like the way the wood looks when I have cut it into rounds ready for splitting,  it lies neatly along the same line that the fallen tree or branch lay only now it is of some use to me.  
 I chuck the wood onto the ute and take it down to the woodshed near the house.  There I have a beautiful slab of oak that I use to split the wood on, I love the motion of swinging the block splitter and bringing it down on the round of wood,  as I go I see the pile of split wood grow higher, the makings of a wood stack.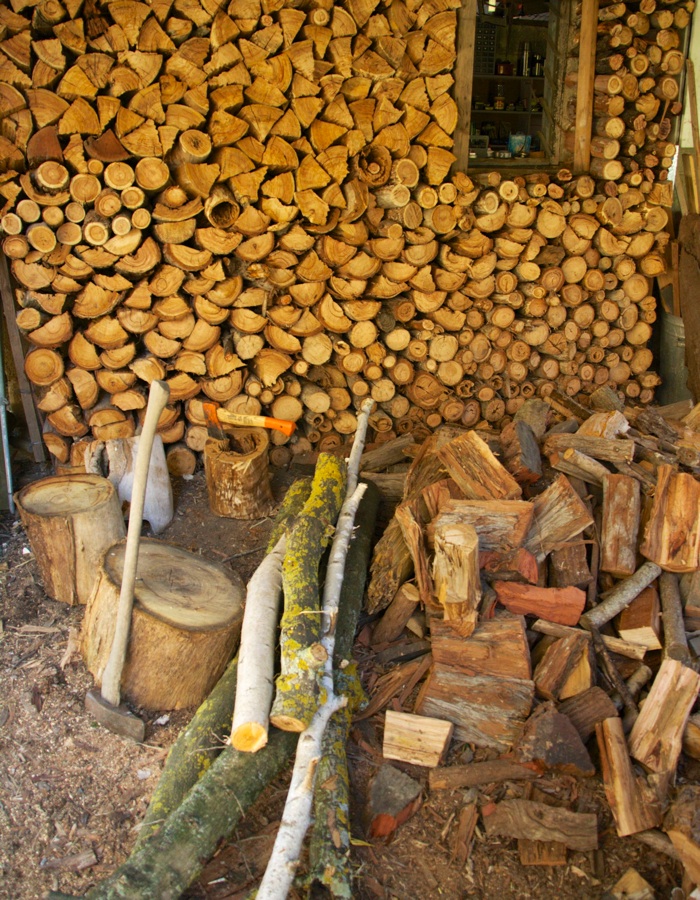 Someone once said that if you chop your own wood you warm yourself twice, very true!  But there is more that flows from the exercise than that.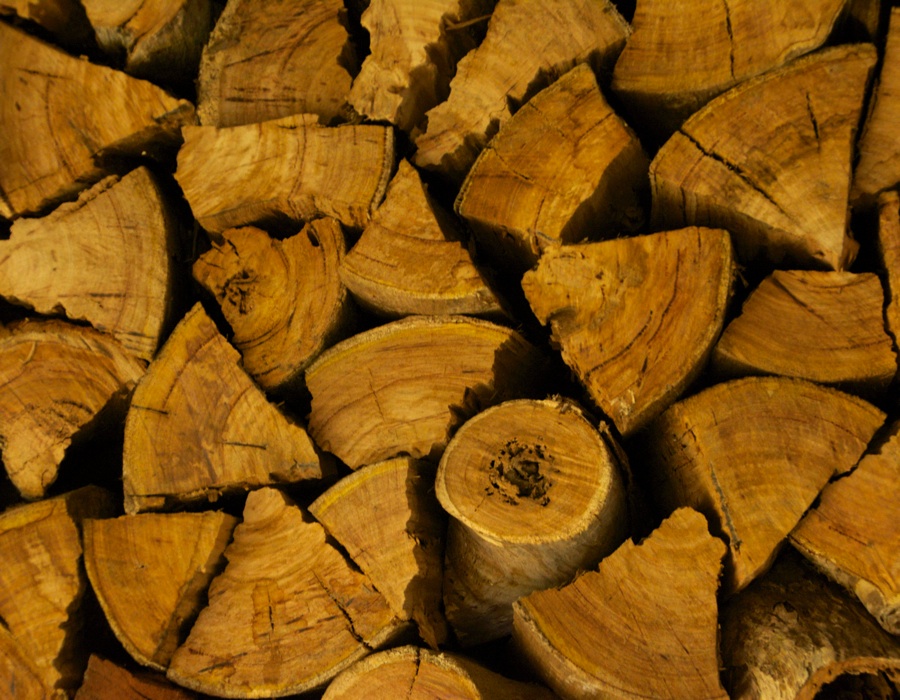 I am a great admirer of well constructed wood piles and wood stacks and appreciate the beauty of fires and fireplaces.  Meals cooked on a wood stove or open fire have a quality all of there own.  The warmth pours over me when I come into our little house on a winter evening, the warmth of the fire seems to bring out the smells of cooking food.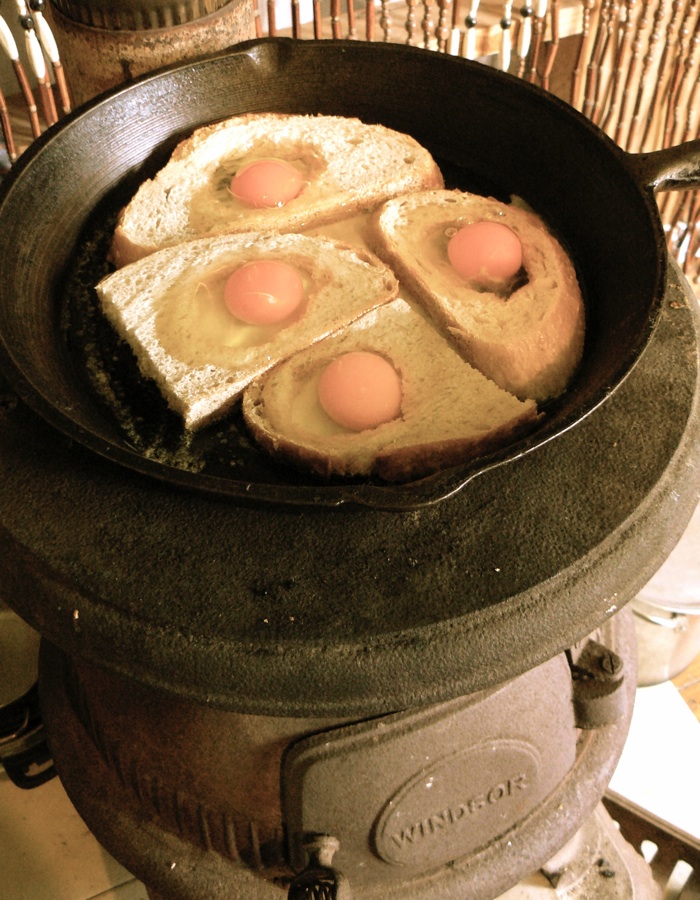 I see the glow on the children as they stand next to the fire on cold, dark winter mornings and the shadows the flames cast around the room when I turn the lights  out of an evening before going to bed.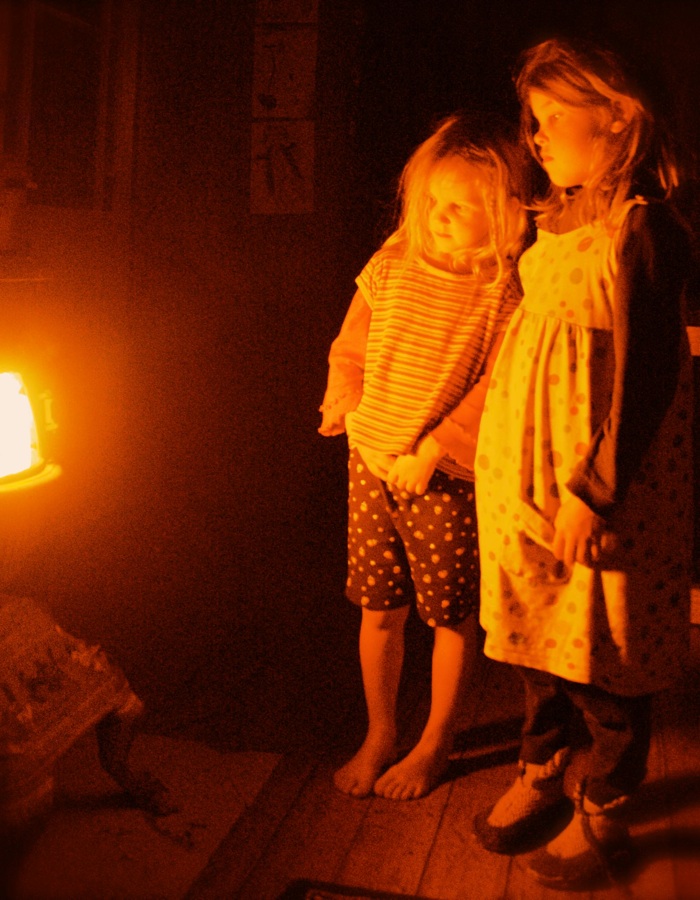 In reflective mood I love to look into the fire to recall, to ponder and to dream.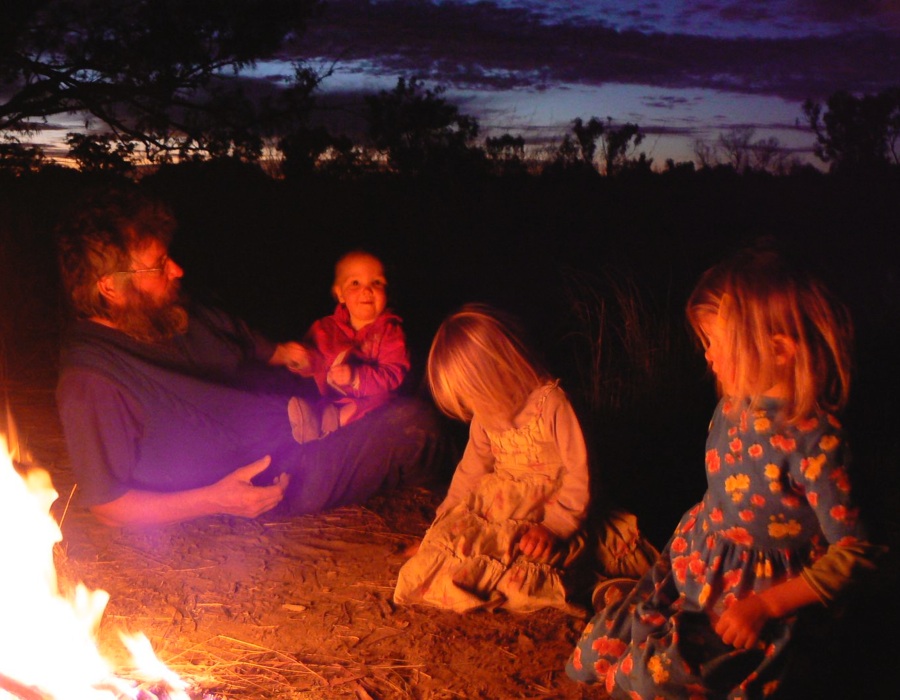 The wood I cut heats the outside bath that everyone so looks forward to.  As the children wallow in the hot water with steam rising about them and the fire light lapping on the walls of the  tank I see something that will live in my memory and their memories for the rest of our lives.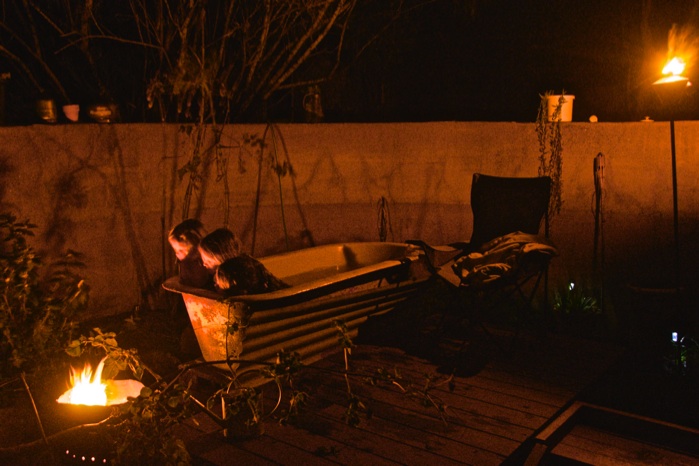 Then there is the ferocious power of the annual bonfire, the intensity of the heat causing you to remember that fire is a great friend but a deadly foe.
 So as I am up the back cutting wood I am motivated not only by the knowledge that the cutting will warm us all in winter but of all the wonderful spin offs that come from having a well stocked woodshed.