We have butchered our first animal.  We had two male Saanen goats called Ale and Stout that we bought a year earlier and bottle fed.  They got their names because we fed them the milk from 750 ml beer bottles, one that had had Coopers stout in it and the other ale.   There is not much need for two male goats, and this year we purchased a female Saanen kid, for breeding, so one of the males had to go.  We chose the most feisty one for the pot, Stout.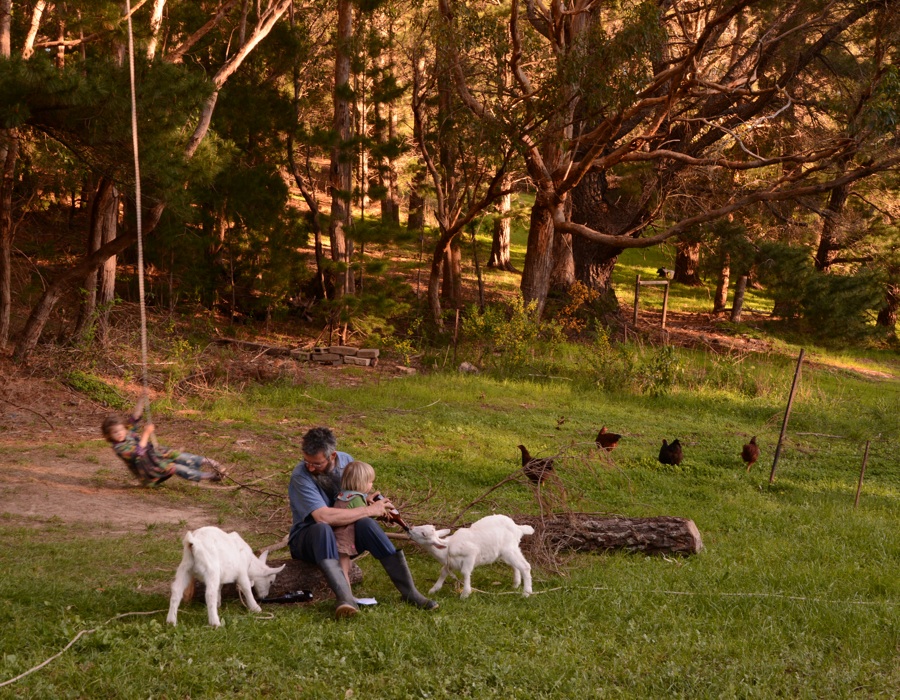 Not really knowing how to go about butchering anything larger than a rabbit I invited a friend with more experience to show me the ropes.  It all went well and was very interesting.  We hung the carcass for a few days in the old besser block rainwater tank stand then used my friends butchers band saw to cut it up into all the various bits.
We were quite surprised at how much meat there was, even though Saanen is a milking breed and not bred for meat.  We have also been delighted to discover how nice the meat is.  We cooked it in a slow cooker and it comes out very tender.  Above all there is something gratifying about raising your own animals to feed your family.  It is good for the children to see that what arrives on their plate is not only from the supermarket, and for all of us to understand how much work is required to make it happen.  
Then there is the bit about saying goodbye to a friend.