Sometimes I notice I am slipping back into my old ways with the children. When my older girls were little there were so many things they missed out on doing because I couldn't be bothered with the mess and the trouble it might cause. One thing that really challenged my control-freak ways was my younger daughter Emilie's longing to carry eggs in from the chook house. She was three years old.
At first I walked with her, my hands practically under hers, willing her not to trip up on the step, or drop the egg at the last minute. I can't remember now if she ever did- all I can recall is that at some point I realised I was ruining the experience for her.
What were my actions saying? I don't trust you to carry an egg. Your blossoming independence and desire to learn is worth less to me than an egg. Put that way it seemed ridiculous. I took a deep breath and I let her carry eggs.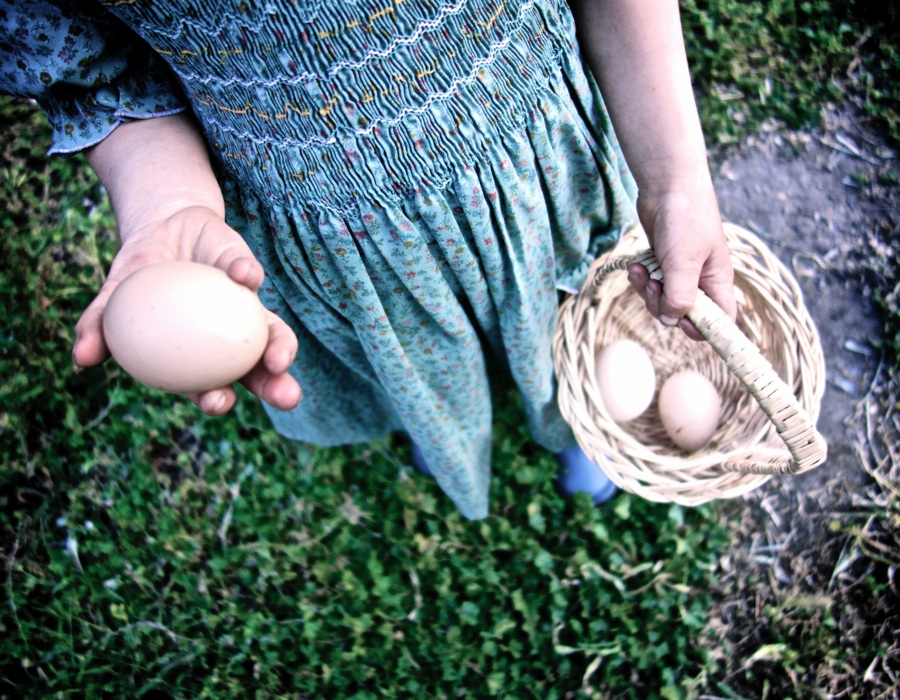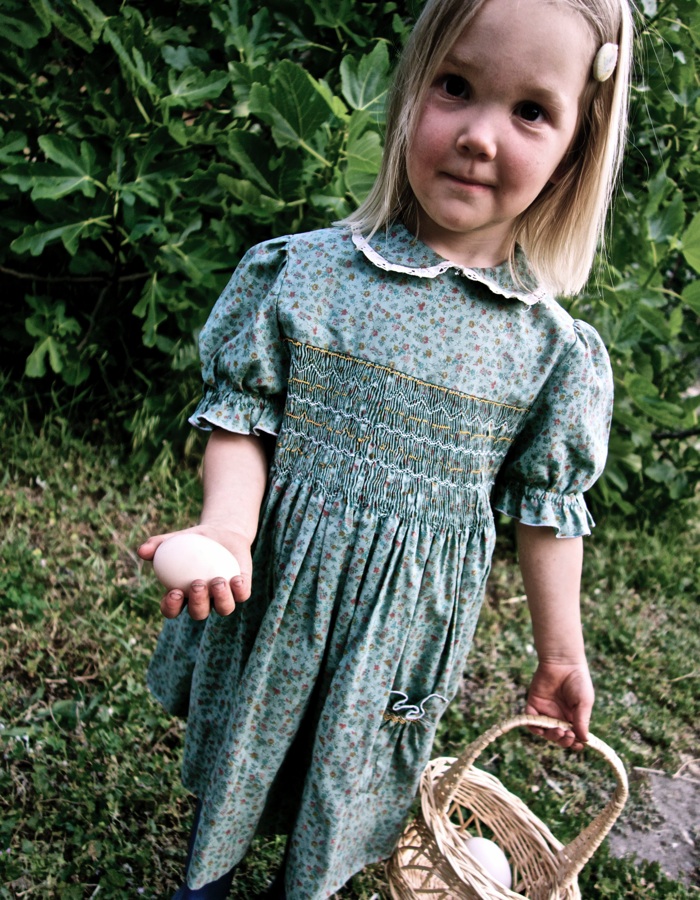 Only once do I remember an accident. And it was memorable because it taught me a very important lesson. Emilie was coming in from the chook house. She had two eggs, and in her great excitement to show me, she tripped and fell…And got up. And came inside, handing me my two eggs, and importantly showed me her scuffed-up, muddy wrists where she had landed, eggs held tight, up out of the way of the ground. She was proud of the hardship she had gone through to save those two eggs, and I was proud of her- and amazed that a three year old had taken her responsibility so seriously.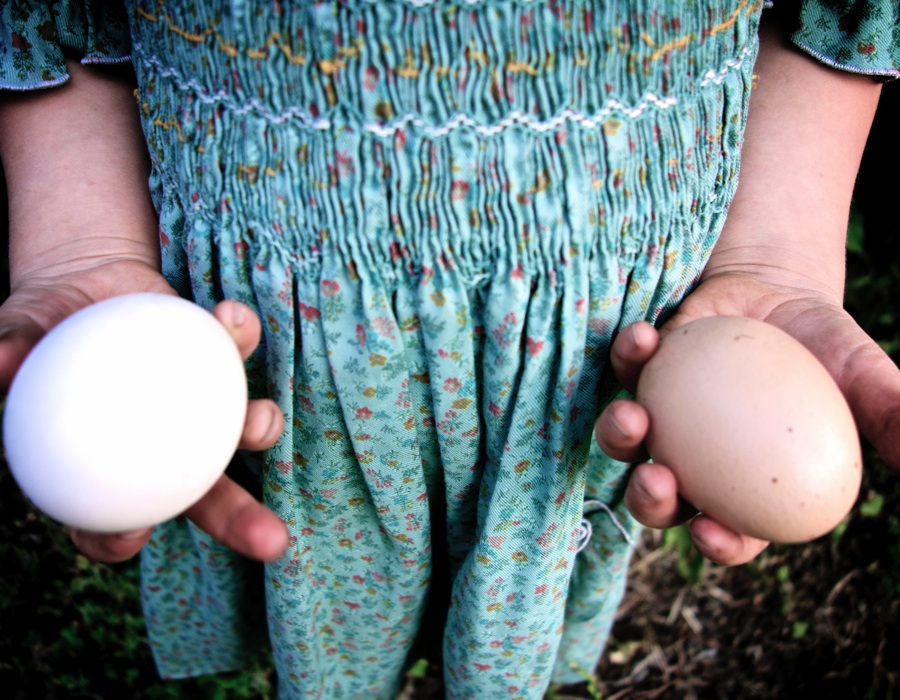 The Egg Test is a good gauge to go by if I feel I am putting my own convenience first, instead of giving the children an opportunity to learn something new, trusting them to take little responsibilities seriously. Because, really it's all about trust and not about eggs; trust, and pride in a job well done.
One of my favourite sayings nowadays is "C'est la vie…… the floor needed a wash anyway."  Of course I wish I said it every time, but then I'd look perfect, and you'd feel like a failure!
(Incredibly!) No eggs were harmed in the photo shoot for this post.