If you have followed our blog you will have read the post bushfire season about the temperatures in excess of 40 degrees celsius and bushfires that we have experienced here in the Adelaide Hills last week.  A state of emergency declared, having to evacuate from our property, Wildflowers, enduring blistering heat during the day and uncomfortably hot and sleepless nights.
Well, less than a week later the temperatures have plummeted to what we experience  in winter or early spring and the heavens have opened and poured out a deluge on the dry and thirsty land.  As I write, we have the fire burning in our little house and I look out upon a landscape completely saturated with a mist hanging on the tops of the trees.  I went out to do the animal jobs this morning dressed in yellow sou'wester and gum boots (wellington boots) as well as a warm jumper.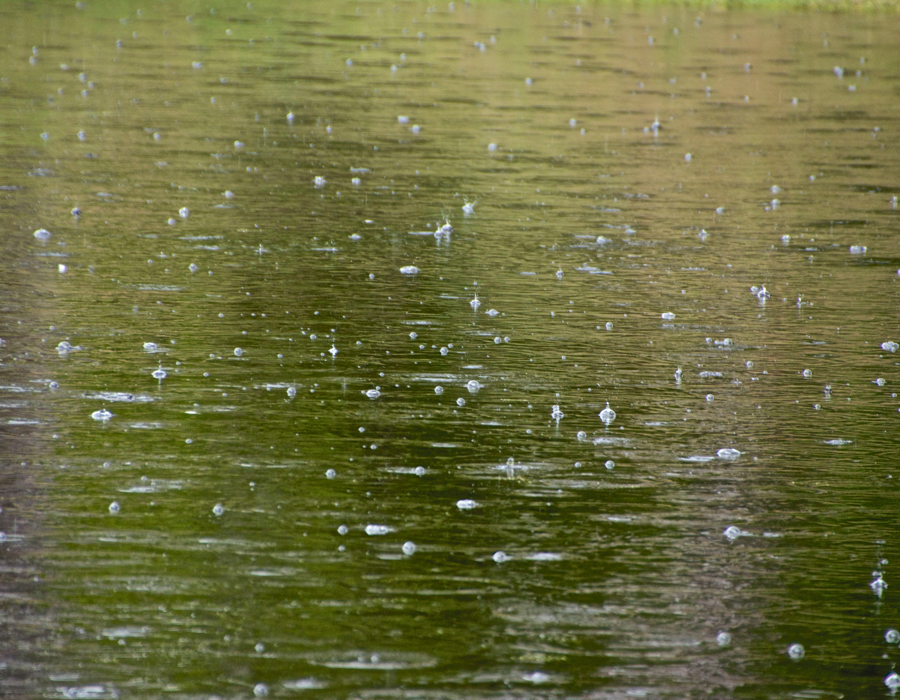 I can't think of anywhere else I have been in the world where weather things can change so quickly and so dramatically.  Nonetheless, 'I love a sunburnt country'!
These climatic vagaries and variables, that Australia is renowned for, made me think on the poem 'My Country' by Dorothea MacKellar.  A short excerpt follows…..
Core of my heart, my country!
Her pitiless blue sky,
When sick at heart, around us,
We see the cattle die –
But then the grey clouds gather,
And we can bless again
The drumming of an army,
The steady, soaking rain.
If you are not familiar with the poem you can read it in full by following this link…'My Country'.  I hope you enjoy it.   If you are familiar with it, then enjoy it again!