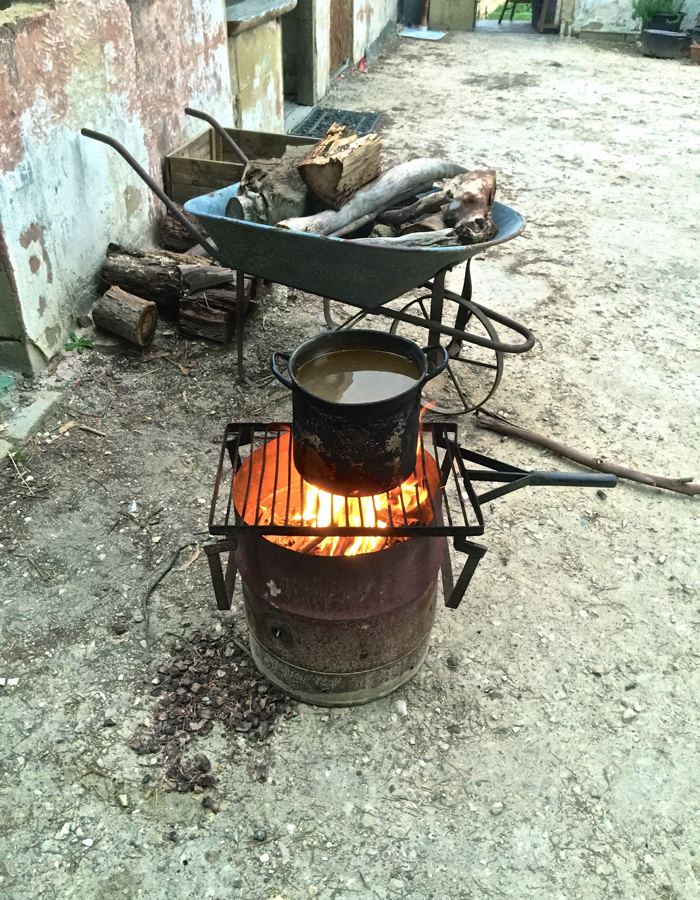 It is four months now since we turned off the electric water heater and began life without running hot water.  Living at Wildflowers seems to compel one to do the unusual. There is a sense of possibility here and nothing seems too outrageous to attempt.  Wildflowers lends itself to a life of childlike adventure. In this place you can have an idea and there is the scope and freedom to make it happen. Then too, our sojourn here is really a continuation of our road trip to Cape York, a form of 'civilised' camping. 
So how have we fared without the luxury of turning on the tap and stepping into a nice hot shower at the end of the day, or filling up the sink to do the dishes after visitors have been over for dinner and the draining board is stacked high with plates, pots, glasses and cutlery?
It has been like anything in life, really. You get used to it. After the first few days or weeks where something new feels odd or uncomfortable, you eventually settle in to a place where you actually don't notice anymore. It just is what it is.
If anything stands out, it would be realising how much work and energy goes into making hot water available for even the simplest things, which we would once have taken for granted. We have become more mindful of our use of hot water, realising we need less of it than we would once have thought.
Then there are the various memorable and creative ways to get hot water- black poly-pipe on the roof, leaving the garden hose out in the sun, and using the copper or fire drums, as fire bans permit. Not to mention washing on hot days under the deliciously cold water straight from the bore!
So, have we missed running hot water?
To be completely honest- not really. 
The worst bits? Sometimes having to 'light the bath' (as my Nana used to say!) at the end of a long tiring day is the last thing one feels like doing. 
The best bits? Bucket baths under the stars, lovelier than any indoor shower I ever had!
 And, we have reduced our electricity bill by one third!