My trip to Harrogate to help clear a rural property afforded a few 'treasures'.  A brass turkish coffee pot, a blue glazed flower pot, a 44 gallon drum and some star droppers, all found at the dump, a large hole excavated on one of the hillsides and full of rubbish, (a feature of many rural properties).  These items were in addition to 60 permapine fence posts.
As we drove up to the dump there were piles of assorted hardwood timber lying around, so I chucked those into the back of the ute to use at home for firewood.  Near one of the dry creeks there was the barely recognisable remains of an old wooden cart.  At first glance it appeared to be a heap of wood finding its way slowly back into the earth.  I gathered up all the bits and piled them on top of the other wood in the ute and headed back to Wildflowers with my haul.
As I was unloading the wood I took more notice of all the bits and pieces of the old cart.  There were sections of the wheel rims and and a number of spokes and parts of the hubs of the wheels.  There was something that appeared to be a side of the cart with arches to accommodate the wheels.  I felt it a pity to just burn them.  
Everything was made out of redgum, hand cut, morticed and tenoned and, while the joints for the spokes and wheels were now rotten and loose,  it was easy to see the craftmanship and hard work that went into making the cart.  So I laid the recognisable bits aside, thinking they might be useful, for what I was not sure.
I got to thinking about transport and how often I use my ute to cart wood on the property and from various places in the district, when it becomes available.  How different it was a hundred or so years ago when you had to build a cart from local timber in order to move things around.
Next day I 'recreated' the cart on the lawn out the side of the house.  One day my old ute will be a pile of bits and pieces just like the old cart, but not half so beautiful.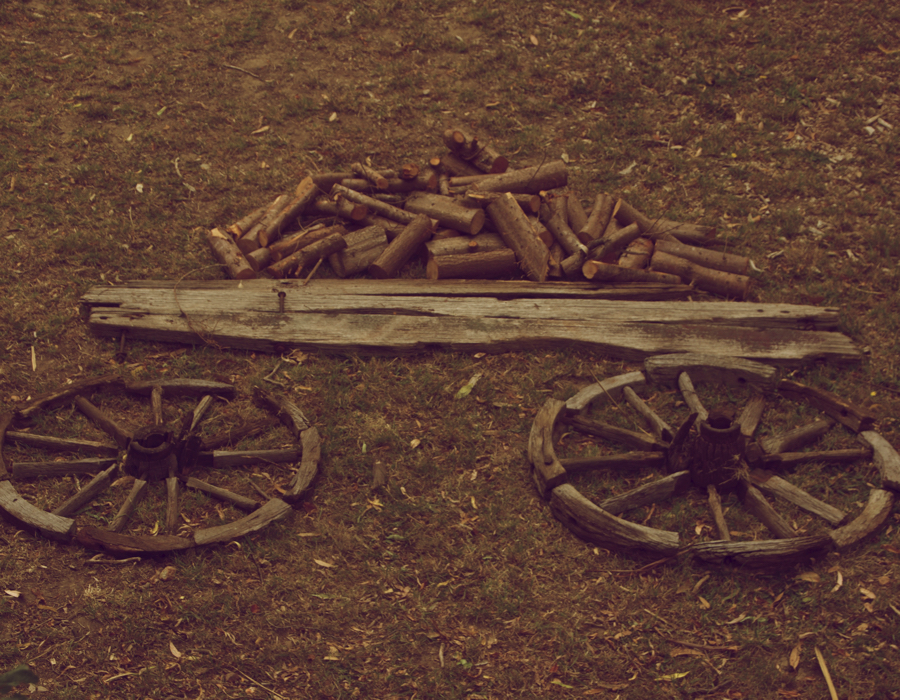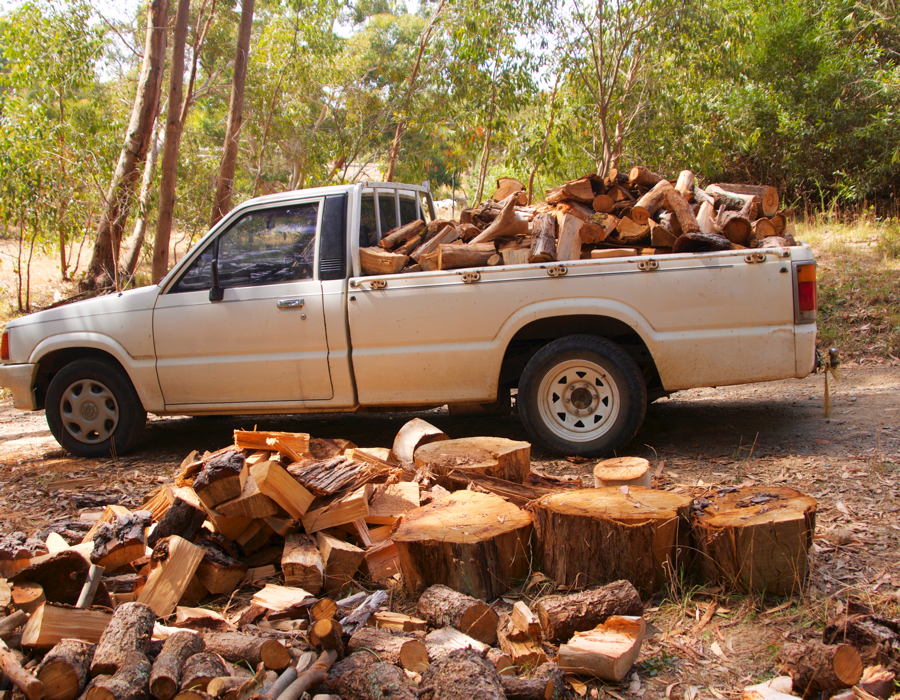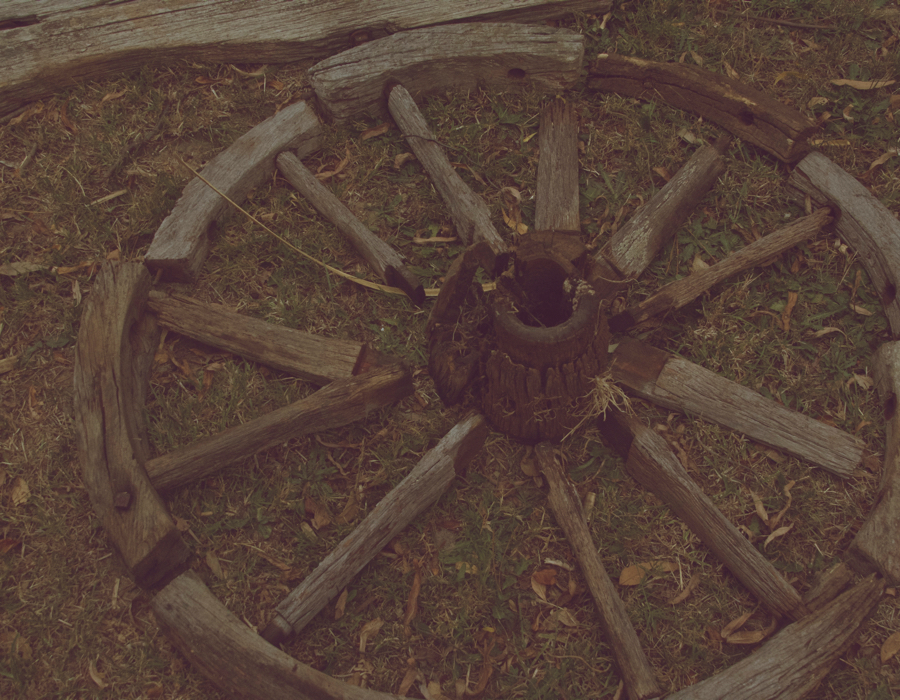 'Lay not up for yourselves treasures upon earth, where moth and rust doth corrupt, and where thieves break through and steal: But lay up for yourselves treasures in heaven, where neither moth nor rust doth corrupt, and where thieves do not break through nor steal: For where your treasure is, there will your heart be also.'  Matthew 6:19