In the first chapter of the book 'Larkrise to Candleford' there is a wonderful, if sometimes disturbingly graphic account of the slaughter of the village pig.
Some months ago I posted about Daisy the pig.  Her handiwork in turning over and composting the patch of ground she was assigned to resulted in a most verdant and productive vegetable garden.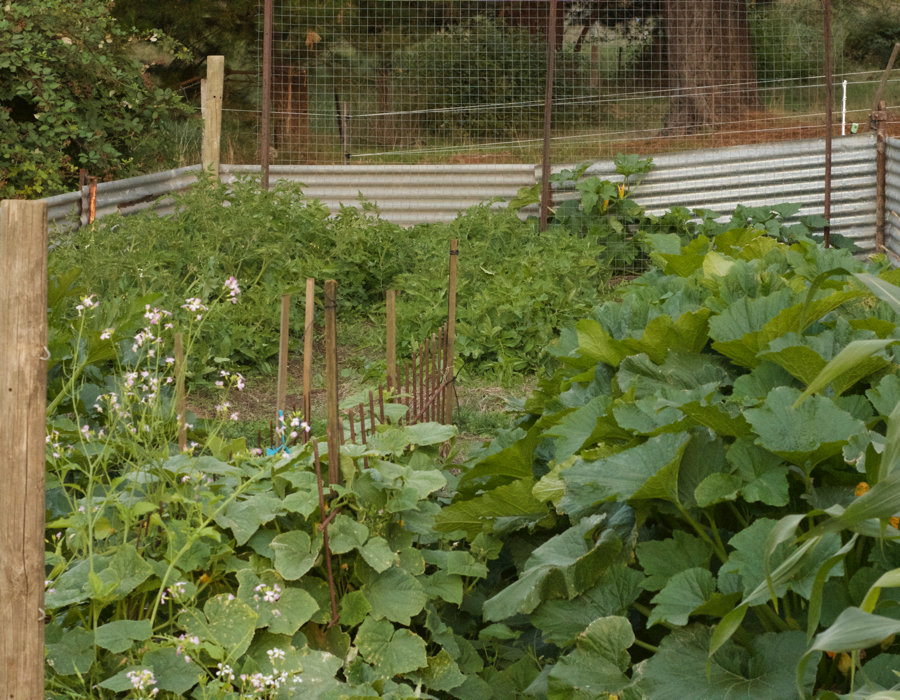 She had also worked hard for her owner Paul and another friend, Andrew.  Daisy was much like the community pig described in Larkrise to Candleford.  Like that pig, the time for Daisy to be slaughtered came.
I awoke on the morning of April 17 to a cool day with a heavy mist hanging over the valley and a fine rain spreading dampness over everything.  The ground outside the house was covered in yellow autumnal leaves fallen from the big claret ash tree.  The rise and fall of a gentle breeze would rustle the tree and bring down another shower of leaves.  The rooster was crowing.  
I needed to make lots of hot water before Paul and Andrew arrived with the pig, so I filled the copper and tried to light a fire underneath it. The dampness had pervaded everything and so I resorted to using kerosene to encourage the wood to catch alight.  I then positioned a 44 gallon drum to transfer the hot water into so that we could scald the pig to get the hair off.  I lit a fire under the drum.
With the mist, the fire and the smoke hanging in the air the scene looked medieval. It appeared more and more so as the day moved on.
You can't get away from the fact that slaughtering and butchering an animal is, in some respects, gruesome. We did the business humanely.  The children stayed inside for the killing but ventured out a little later to see the cleaning and gutting take place.  We hung the carcass for a week before we cut it up and shared it between the three of us.
It's hard work, but it is rewarding.  When I eat my meat I know where it came from and I know the animal was well treated.