It's slow and it's inconvenient. I wish I did it more often. But it usually takes sickness to slow me down to the Speed of Love. When I am well there are a million things to do, and efficiency is the order of the day.  I hate getting sick, but relationally I find it is like a reset button- I slow down. I notice things that would ordinarily get lost in the blur of Busy. I pay more attention to my children. I appreciate them more. In fact, I appreciate everything more when the things-I take-for-granted are no longer granted.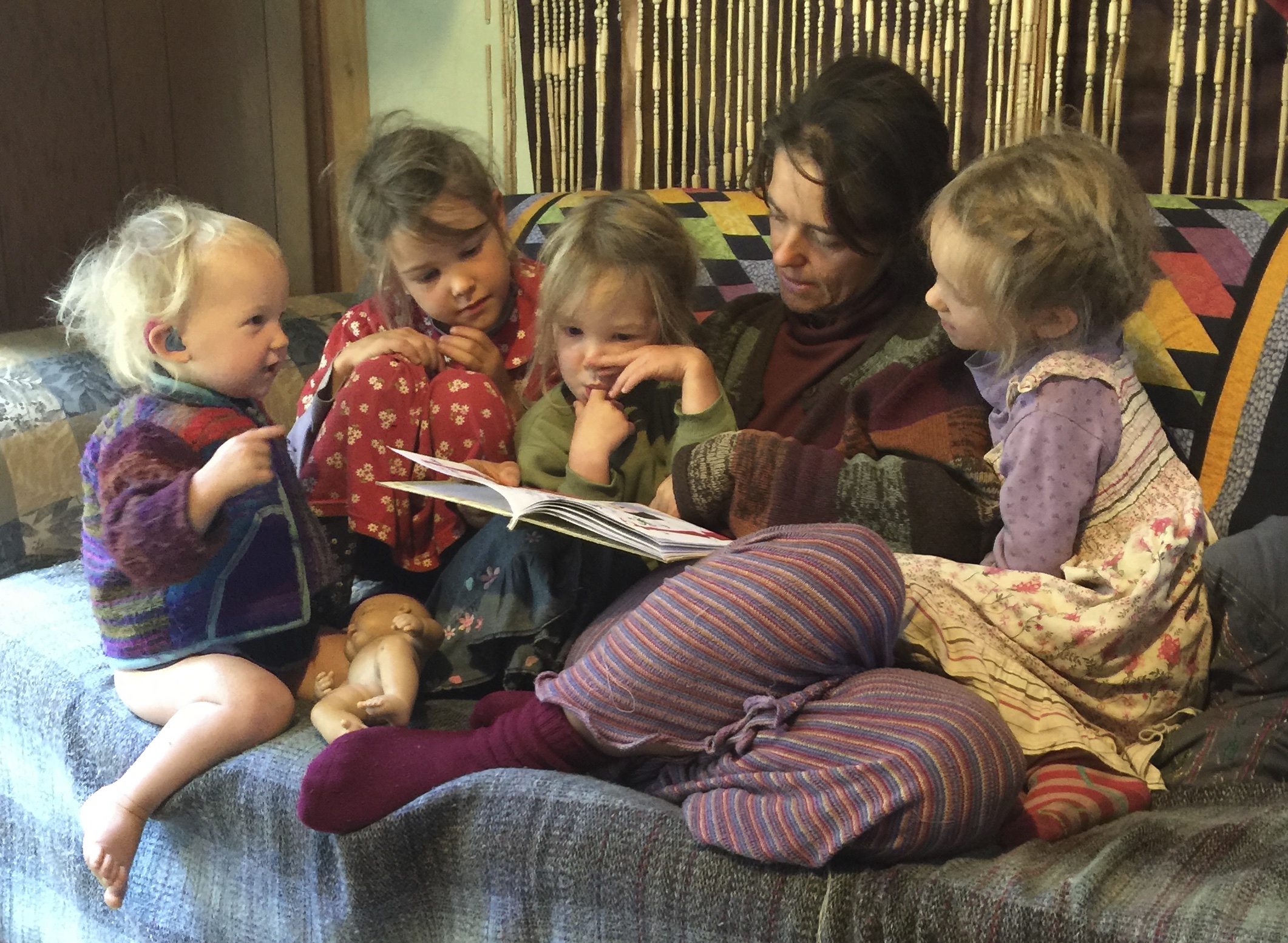 Autumn is over, and for the most part I spent it resting, on account of a combination of severe fatigue and morning sickness.Thankfully, the morning sickness is over, but the fatigue lingers on… I am unable to get through the day without several hours rest, my limbs are heavy, and even a good nights sleep fails to have any effect.
Initially I panicked at the sudden loss of abilities I had taken for granted, but soon realised that I had to relax into it. I couldn't fight it- why waste my precious strength in a losing battle? So I made my peace with it, and God gave me His peace… and fifteen weeks later, here I am…
It hasn't been an easy time. Richard has had to take over most of the tasks I would usually undertake, as well as his own work. Blogging, and any other "spare time" activities have gone by the wayside. The children are feeling the strain. I have felt frustrated that my body won't do what my heart so dearly wants to do- to love and serve and be with my family.
But I do what I can. Plodding. (But so did the tortoise, and he won the race!) Determined to smile. ( I may not be able to change the circumstance, but I don't have to let it dictate my response!) Contemplating what really matters, what really means most to me, just what the value is of Time, this mysterious golden sand slipping through our fingers, which cannot be stopped, only savoured as it falls.
Unimportant things begin to fall away.
More and more, it is love that remains.
So I carefully ration my strength. I pace myself carefully. Sometimes love looks like cuddling up on the couch all smothered with children and reading another story. Sometimes love is helping untangle that weaving for the tenth time today… or surrendering to the joy of my three year old armed with a hairbrush, determined to give me "good mermaid hair". Sometimes love is extra long snuggles in the morning…. or serious little dialogues about life, the universe and everything… (with serious little people!). Sometimes love is using that little extra strength to lighten the load for Richard… doing dishes, cooking, folding washing…
Does it really matter what we are doing, as long as we are here together, loving one another? Doesn't making time for love often go by the wayside when we are up and running?
I think of Before, when I could barely seem to find the time to throw my loved ones a hug or kiss before running off to the next… Whatever. I had lost my joy in the race to… Where?
What if all that my children are learning right now is Patience in the face of Adversity? That Slow does not necessarily= Failure? That Little by Little gets the job done? Just what if all of us are learning something here and now that nothing else could teach us? Do we sometimes fail to appreciate our ordinary days, and count time wasted because we fail to understand the significance of what is happening in our lives?
As I drink with thankful heart from the half-full glass of my days I have to believe that Jesus can take this loaves-and-fishes-lunch of a life that is mine and make it More than Enough.
And I know He can. Because these everyday miracles are everywhere. The flower of rare beauty pushes up through the crevice in the rock. The storm clouds colour the sunset. The rain brings with it a rainbow. And diamonds would not exist unless they had been pressed beyond measure in the dark.
I have felt a little better in recent weeks, and have been able to do a little more. But oh, how quickly I am apt to forget the lessons learned in the hardest days! So I write this to remind myself . I hope I will take some of the treasures I am finding in this trial with me when I am back  on my feet again.