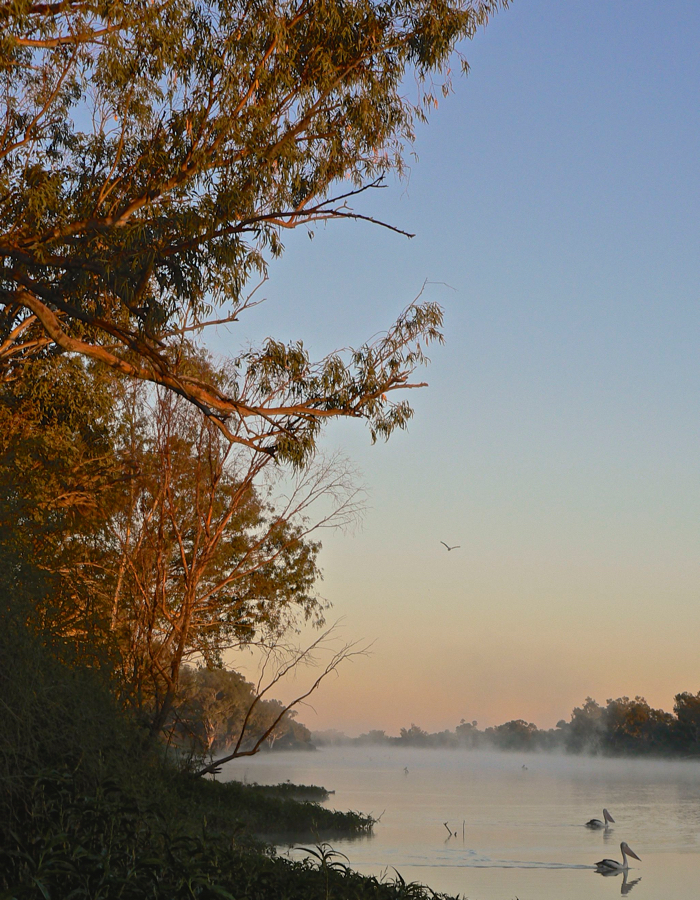 Warmth, water and loneliness,  thats what comes to mind when I revisit Cooper Creek in my mind.  
The cold southern winter was behind us, the vast expanse of Cullyamurra waterhole stretched out before us.  We visited the various significant sites that catalogued the failed expedition to traverse the continent north to south, undertaken by the explorers Burke and Wills.  This, in part, caused me to include loneliness as something that comes to mind.  The loneliness the expeditioners must have felt as they died in what was then, by European perceptions, a total wilderness, must have been excruciating.  It was very emotional to read the accounts inscribed on plaques at the various places where tragic events occurred.  They were so close to surviving.
Something else brought my mind to think of loneliness as well.  Twenty five years earlier in January 1989 I had visited this place, a very different place then, more remote, less visited, more like it would have been in Burke and Will's time.  It was high summer and the temperatures were well over 100 degrees.  
I suppose, looking back, I was in the midst of a nervous breakdown. I was living in Adelaide, my marriage was failing and I as a person was not coping with life, and it showed.  A friend, kind in his intentions, asked me to join him on a trip to Alice Springs, the long and the difficult way, across the Simpson Desert.  I agreed.
I found that you cannot run away from a breakdown.  A breakdown is lonely when you are among people, even your own family.  It is doubly lonely when you are in the middle of the desert with a friend.  I recall that one day I left his company and swam over the creek where we were camped nearby to Innamincka.  When I got to the other side I clambered up the bank and found clearing well out of earshot of my friend.  I cried out into the air, I wailed into the sky, for what? For help I suppose.  I sat there in the sand, I was naked and I wept.  There appeared to be no help.
It was these thoughts that also, in part,  brought the word loneliness to mind.  I suppose that, as I visited the 'dig tree' and other places associated with the expedition,  I felt I could identify with the men who lost their lives attempting to reach the Gulf of Carpenteria.
It was, however, far from being a melancholy or morose part of our trip.  Here we were in a wilderness, Liadhan, myself, Miriam, Hannah and Esther, altogether as a family not a hint of loneliness to be had.  Liadhan reckoned that Burke and Wills died of starvation, not because they had no access to food, but because they could not afford the prices at the Innamincka store!  It was expensive, $5 for a loaf of frozen white bread, $5 a litre of long life milk!!  Ok, so it is the only store for several hundred kilometres.
Carrying water from the creek to wash, cooking damper, collecting native berries. We even had a visit from a dear friend from Adelaide who was on a flight over Lake Eyre which included a stopover at Innaminca.  That night she came to our camp and had a hot chocolate with us next to the waterhole.  We also had another visit from a dingo in the early morning dawn light.  It was spotted by Esther who had poked her head out of the swag…it just wandered off after having a sniff around the camp.
It was a also a camp where I felt that we had broken the bonds with our suburban home in Adelaide.  We were, in our minds, not going back.  We were  propelled northwards.  And after that? Well, I think both of us were becoming increasingly aware that we were not in control of the future, nonetheless it was clear, at least that suburbia was no part of whatever the future would be.
I wrote my first letter to my older children back in adelaide while I was sitting on the banks of Cullyamurra waterhole, a synopsis of our trip up to that point.  Letters are unusual these days, my daughter Maggie hung on to them for me so I thought I would include the opening part of that letter from Cooper creek.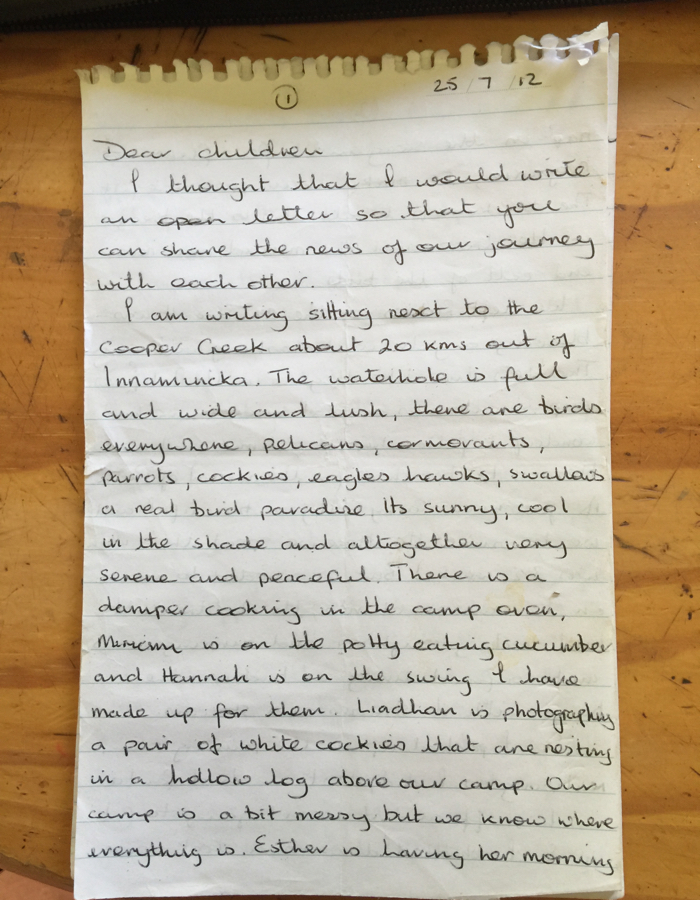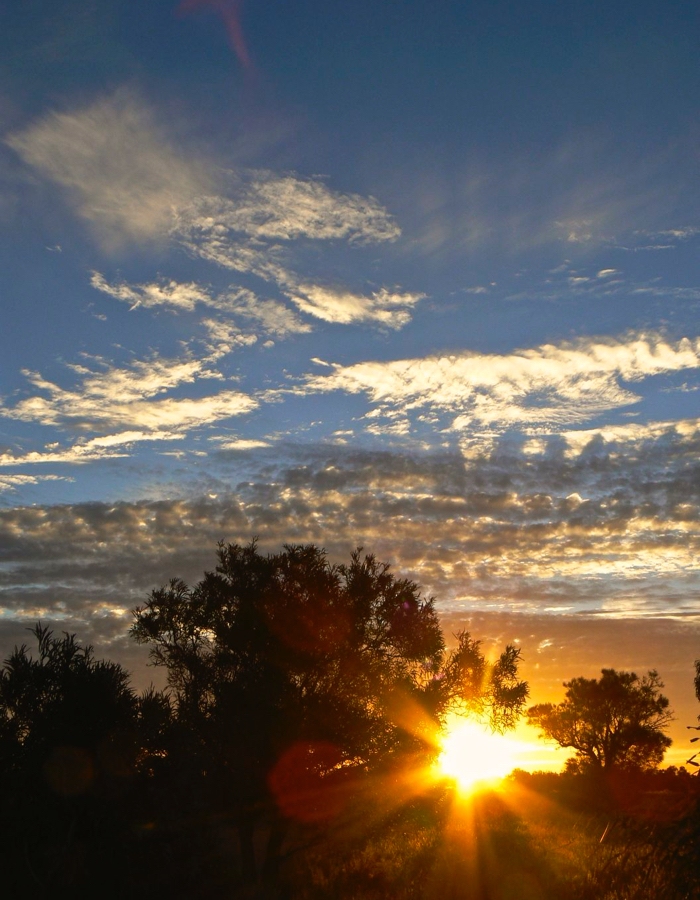 <Back                         Read more>