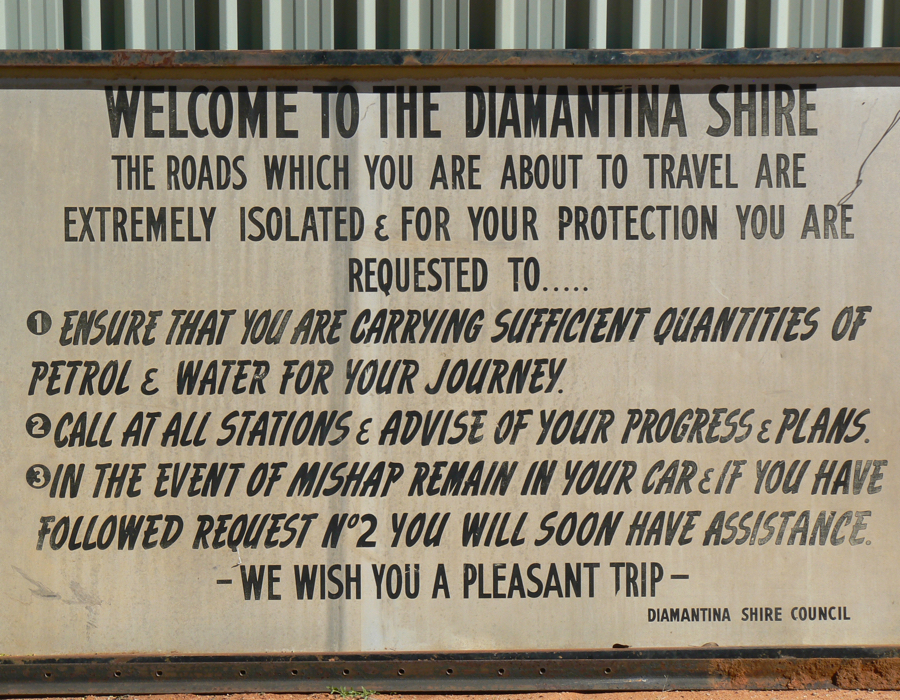 Rockhampton on the Central Queensland coast was our next major destination.  We have friends there and we were looking forward to seeing them.  We were also looking forward to enjoying some of the luxuries of 'civilisation'.  But before any of that we had 1500 kms to cover taking us through western and Central Queensland.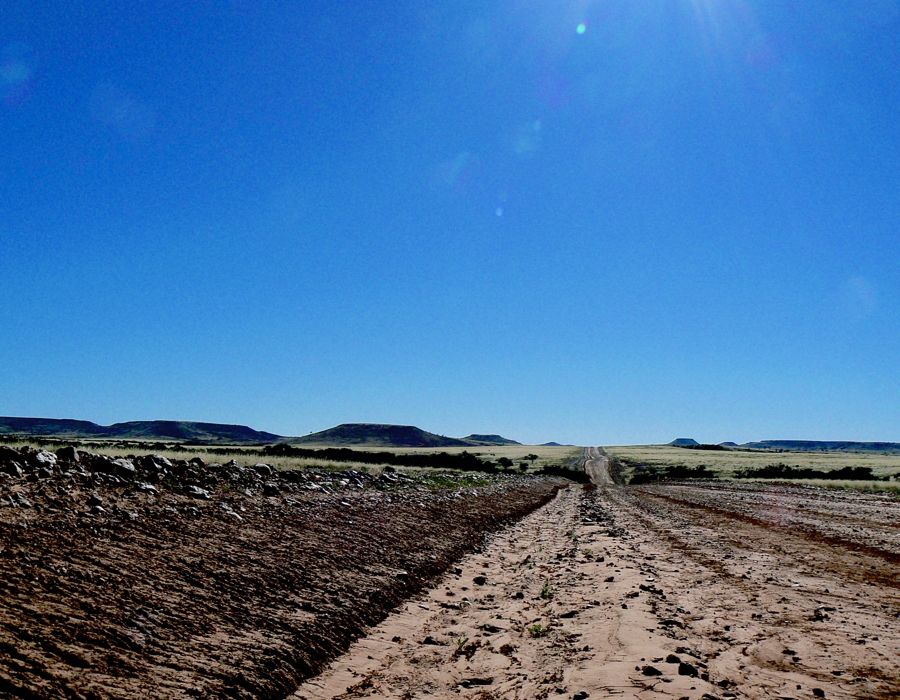 We left Innamincka which is in South Australia and soon crossed over into Queensland.  We took a detour to visit the 'Dig Tree', a fascinating reminder of how the Burke and Will's expedition to the Gulf of Carpenteria ended in disaster, a disaster that has intrigued Australians down through the generations.  The final stages of the expedition was so close, a matter of hours in fact, to a different kind of ending.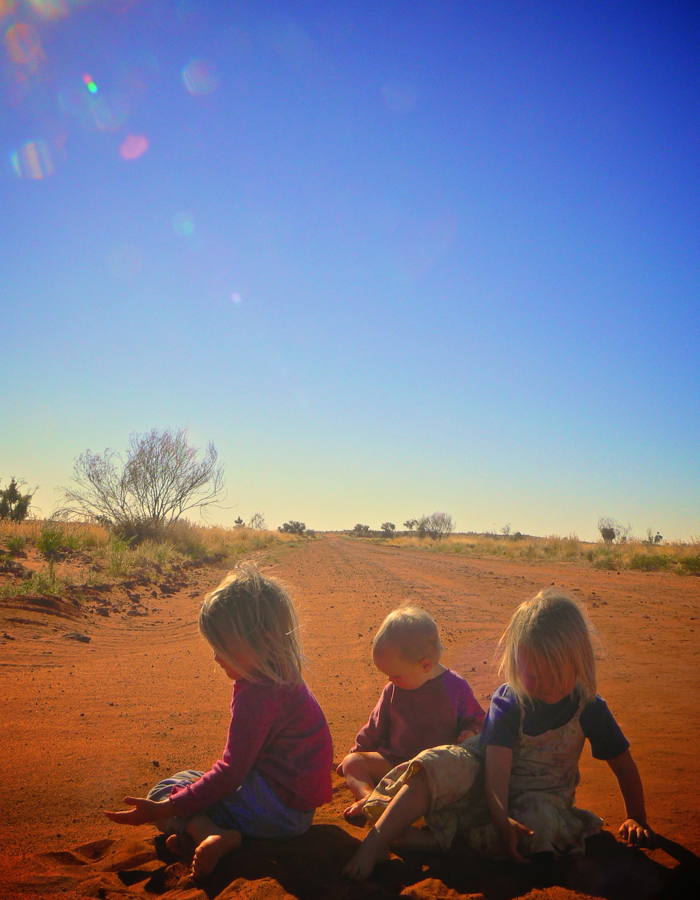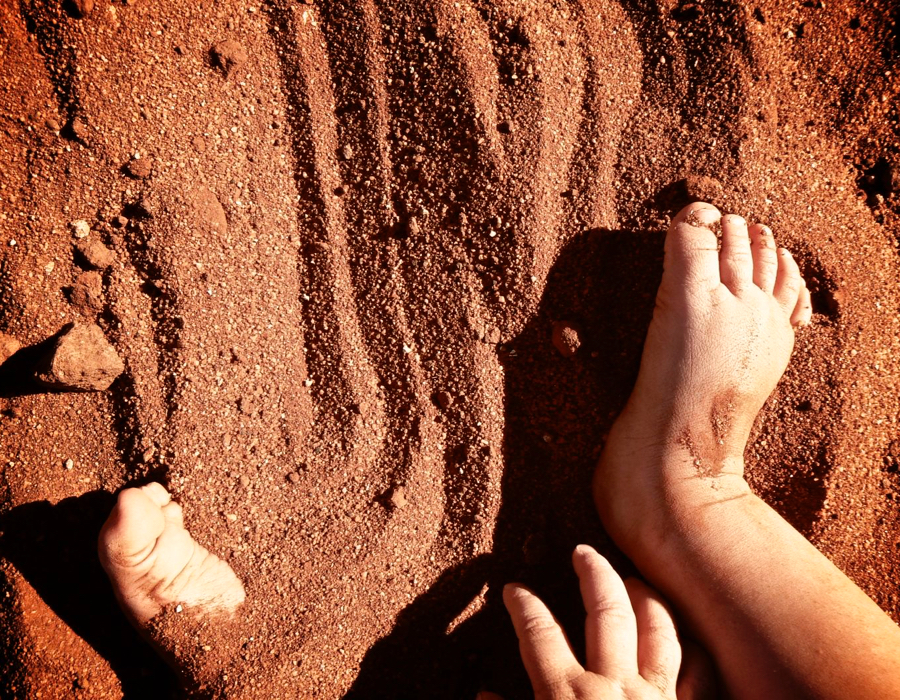 Our journey through Western Queensland to Windoora and on to Isisford was notable for the emptiness and dryness of the country, the apparent absence of water, the redness of the dirt and vast vistas broken only by low flat hills.  That of course describes the macro view of travelling through the outback.  In among the seemingly lifeless landscape there is fine detail to be observed, stories half told and water to be found.  Soft red sand glowing in the setting sun, a lizard scurrying up a tree and a wild boar running off into the bush broke the sometimes monotony of the long drive.  An old oil drum fire in the scrub, a lone grave with a lonely story, shot dingoes hanging in a tree, a native well, they all tell a story about this frontier country.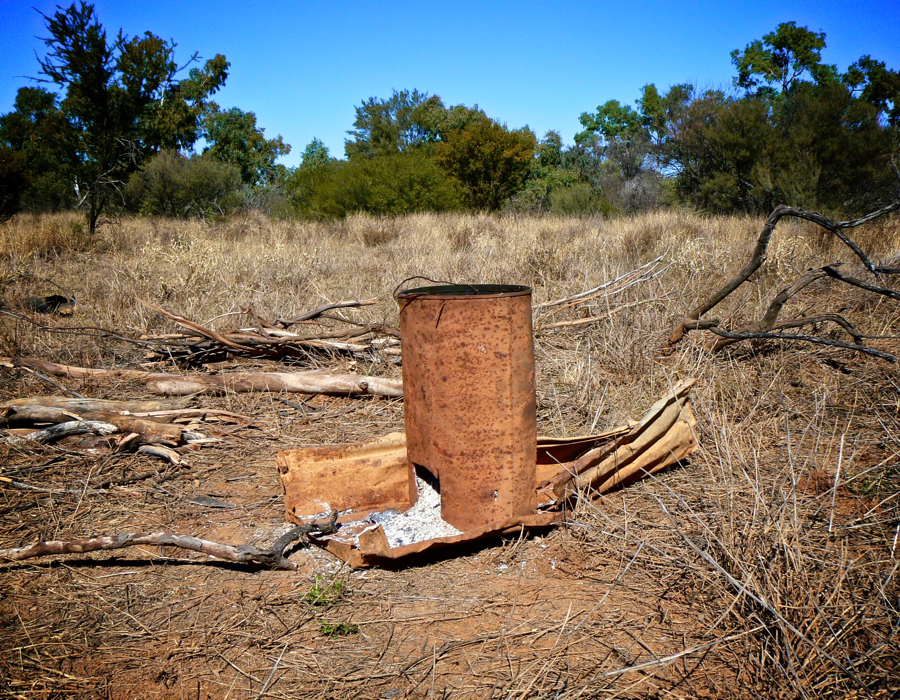 As we drove along, the distant hills shimmered in the heat, they appeared to be separated from the ground from which they had sprung, taking on the appearance of a mirage. The truck rumbled effortlessly over the corrugations, loose gravel, hard clay and red dirt tracks that strike their way purposefully through the wilderness.  Rarely did we think that navigating this vast country was only made  possible by the vision, daring, single mindedness, resourcefulness  and sometimes, I think, madness of the early explorers and pioneers.  But we were happy with our own level of adventure and pioneering, we had already come across a number of people who had expressed their admiration of our gumption for taking on such a trip with three small children.  The further north we travelled the more comments of admiration we received as well as the odd, 'you must be mad'!
For us it had become normal.