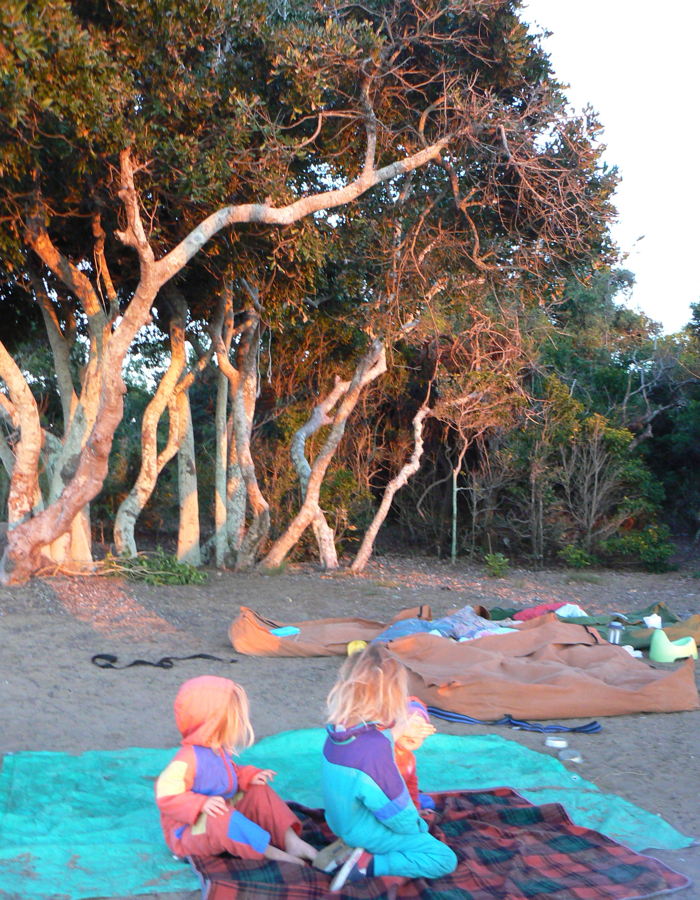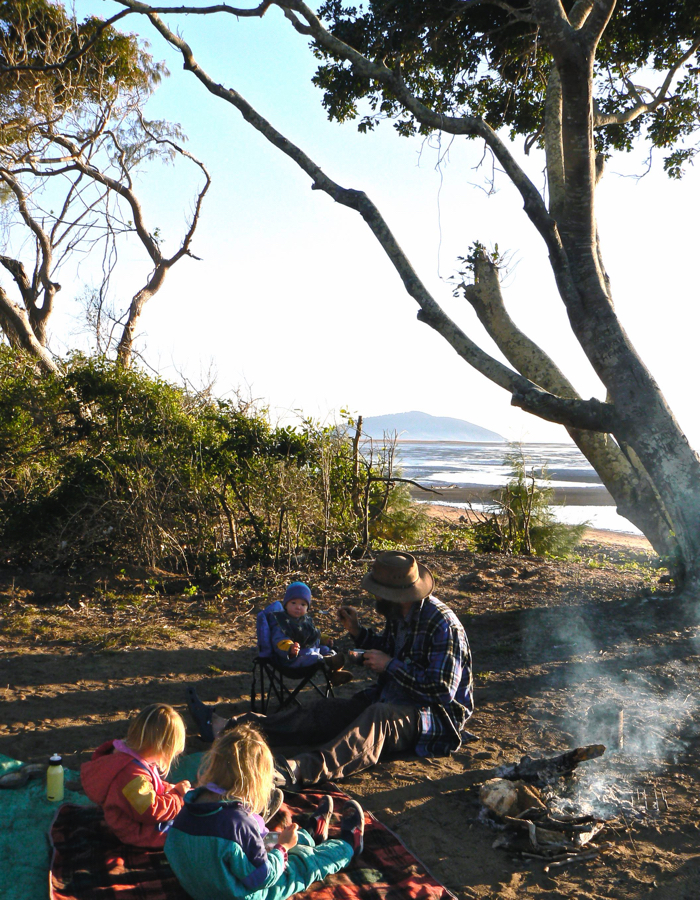 We reluctantly left our friends in Rockhampton on 8th August 2012.  Having reassessed our needs we left a whole heap of unwanted gear in their shed to be collected on the way back down. Lighter and feeling refreshed we headed north.  We stopped at Carmila Beach the first night out, a lovely free bush camping spot, but heading into crocodile territory!  I was not so worried because I can take or leave swimming at the beach but it caused Liadhan some annoyance, as she loves to swim. Nonetheless we experienced a wonderful tropical sunset and were reminded again, after the luxury that was ours at Rockhampton, of the joys of camping together as a family.
Airlie Beach!! What went wrong there? Ghastly place to be missed at all costs by anyone who wants to do a road trip and see Australia…it's like the Blackpool of North Queensland!  We found an overpriced campsite just out of town and rolled our swags out.  In the morning we were woken by a plane taking off 20 metres away, an airstrip right next to the campground.  
'Northward ever northward, the wild Bells held their way'!  Arriving late at Mission Beach to discover no rooms at any of the inns/campsites.  Such late arrivals and full campsites do nothing for matrimonial or family harmony…but better to skip that bit.  We finally pulled in to Kurrimine Beach where we stayed a delightful 11 days enjoying the beach, the company of other travellers, some free fish given to us by local anglers and the spectacle of amazing brightly coloured tractors that brought boats down to the ramp each morning for launching.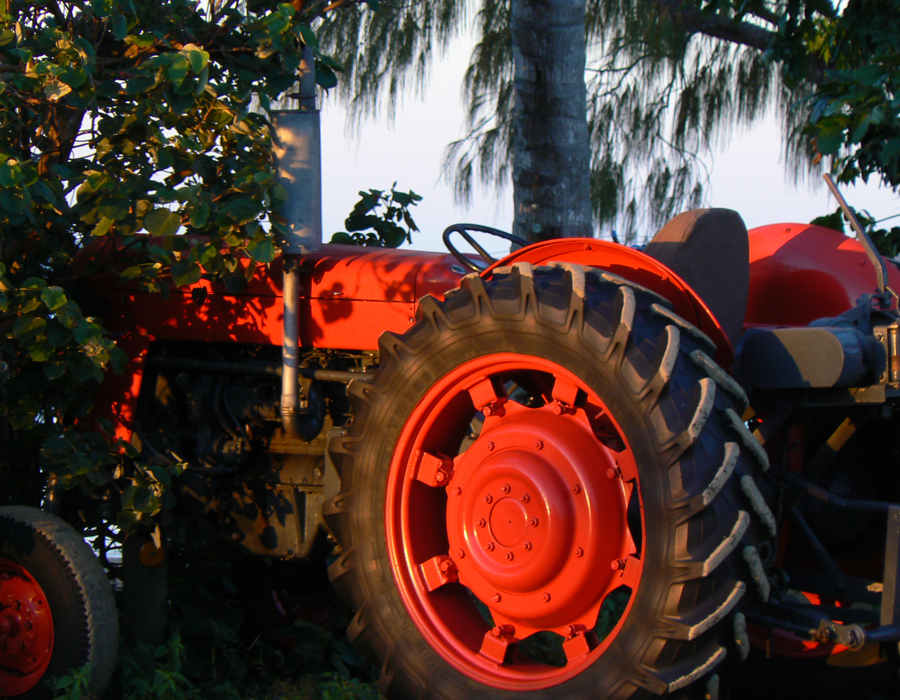 We laid our swags out under a canopy of tropical trees and ferns, slept a couple of nights on the beach, and two in the tent when it rained.  Some mornings we took our table and chairs onto the beach and had our breakfast.  Liadhan swam with the pelicans that come in close in the early morning, Miriam and Hannah played happily on the beach while I chewed the fat with grey nomads and looked after Esther back at camp.  There was one man in particular, Greg, in his early seventies, who I found exceptionably agreeable and so very interesting. Daily I sought out his company and we would chat about his life, my life and the world.  One day he said he was moving on.  I was sad.  It was then that I realised that travellers have to get used to saying goodbye. Two days later we moved on ourselves.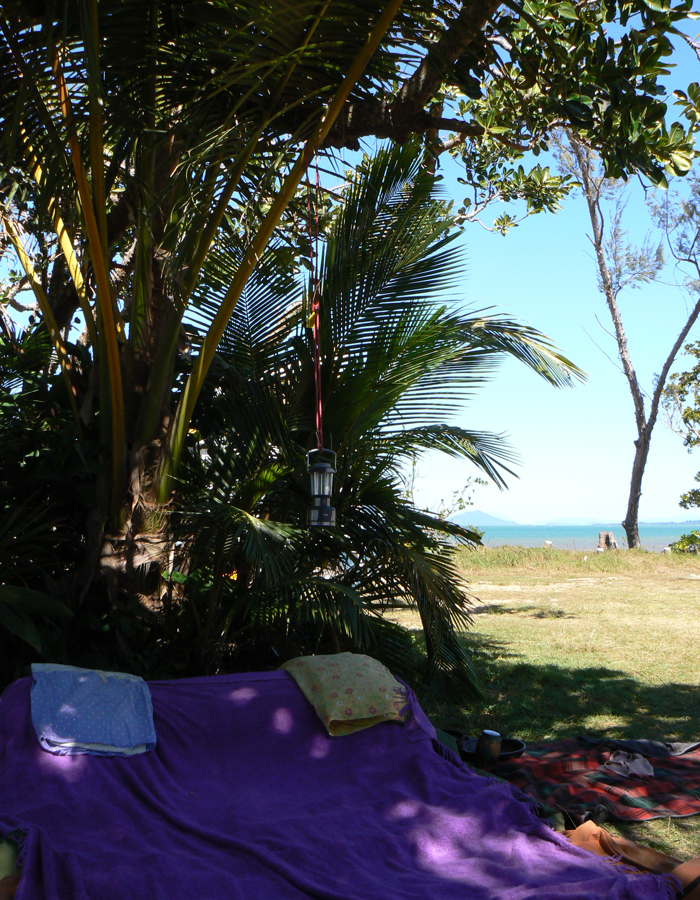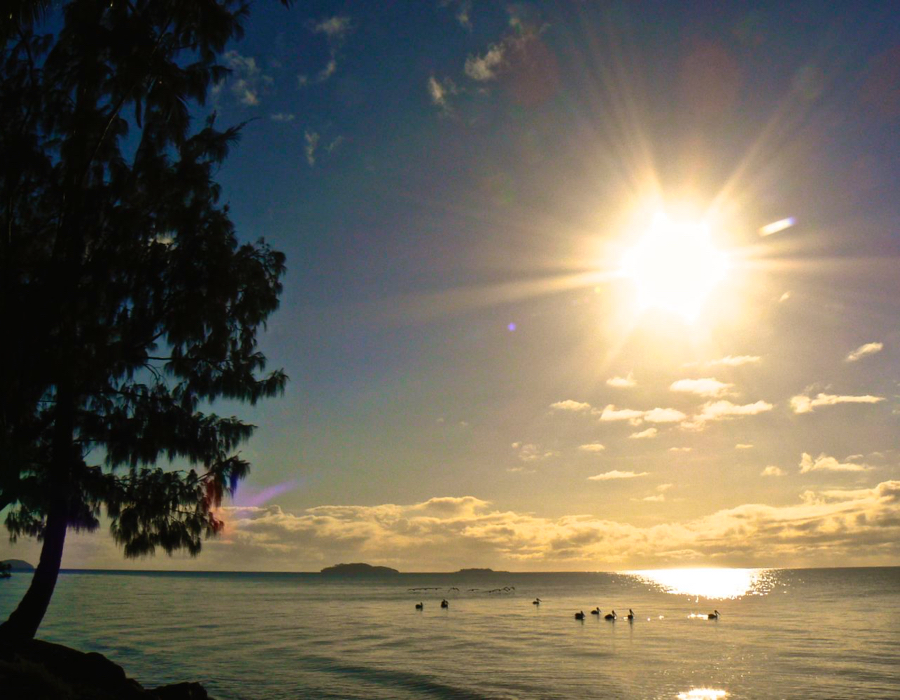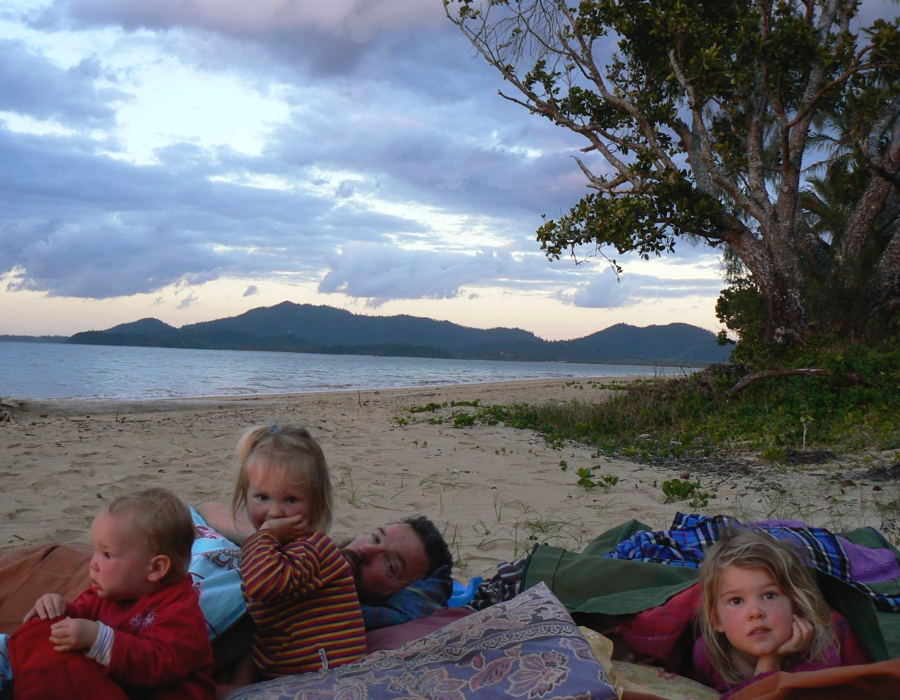 This part of the drive brought us into the wet tropics, all new to my eyes.  Rainforest coming down to the sea, coming over a rise in the road and gasping at the expansive and breathtaking view of the Hinchinbrook Channel, cane fields, mist covered mountains, wonderful beaches and warm weather.  In the midst of such beauty and apparent wealth it was incongruous to see roadside billboards erected by Beyond Blue alerting drivers to the services available if they were suffering from depression.