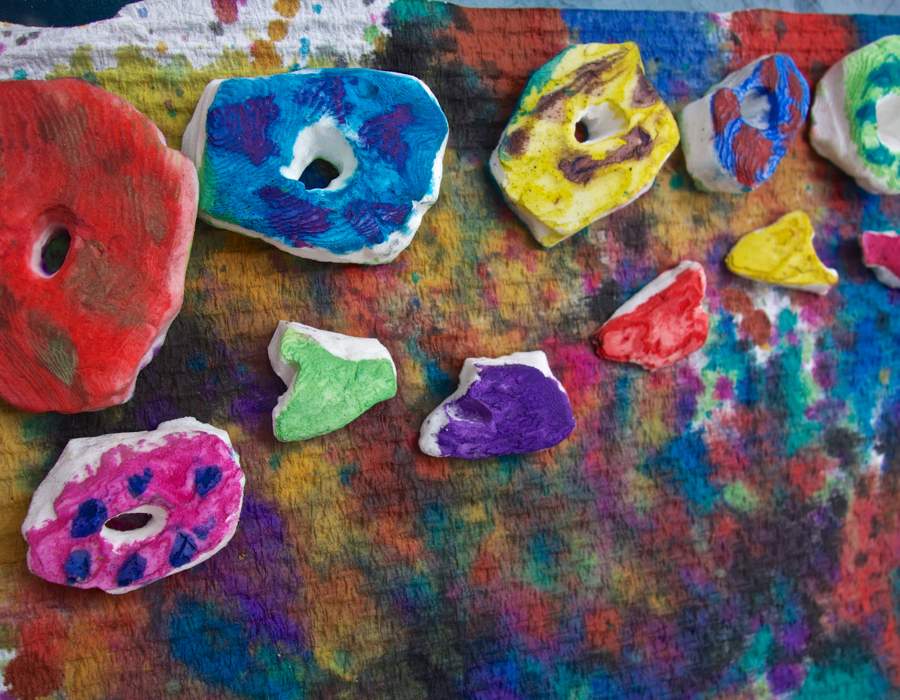 One day on the beach during our summer holiday to Second Valley  Miriam discovered the wonderfully crumbly nature of cuttlefish bone. Using a small pointy stone, she rounded the edges and carved holes in the middle until she had quite a collection of cuttlefish rings.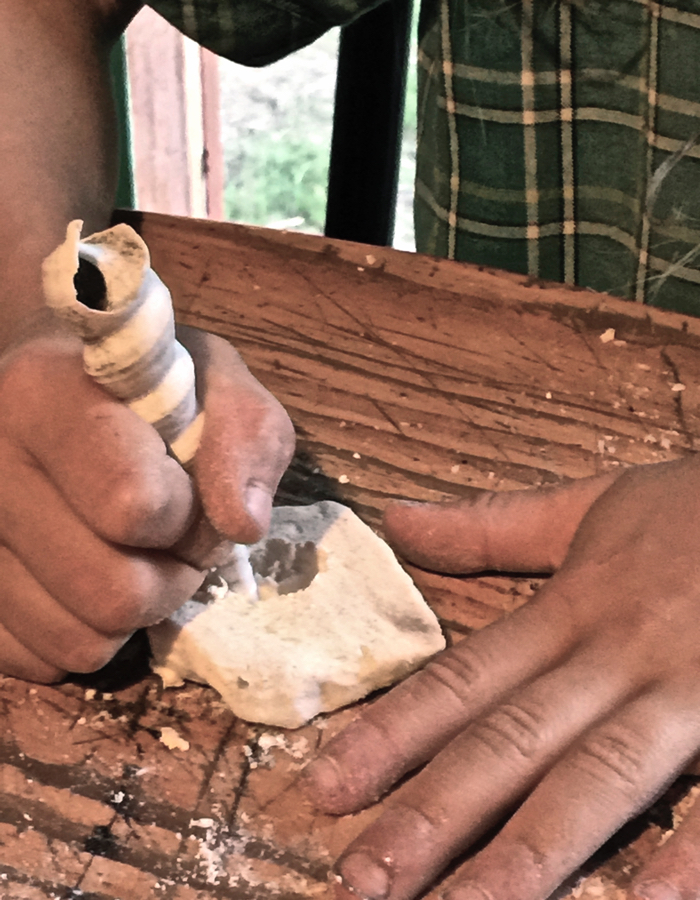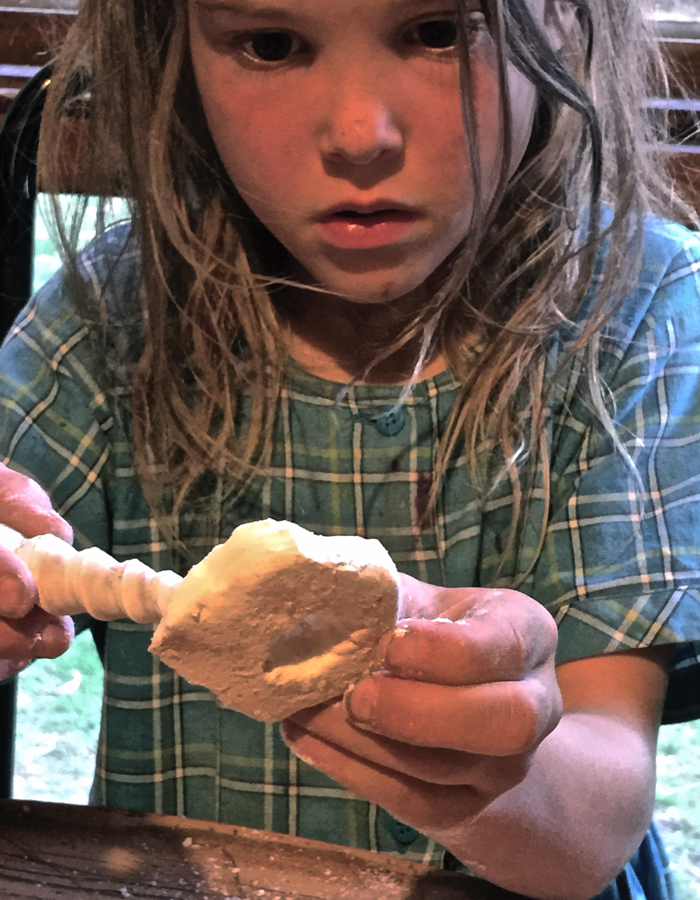 Back at camp she asked if she could paint them. After that brief Mess vs. Yes struggle that is the affliction of mothers everywhere,  I set the children up with watercolour paints, brushes and paper towels. 
Here are the results: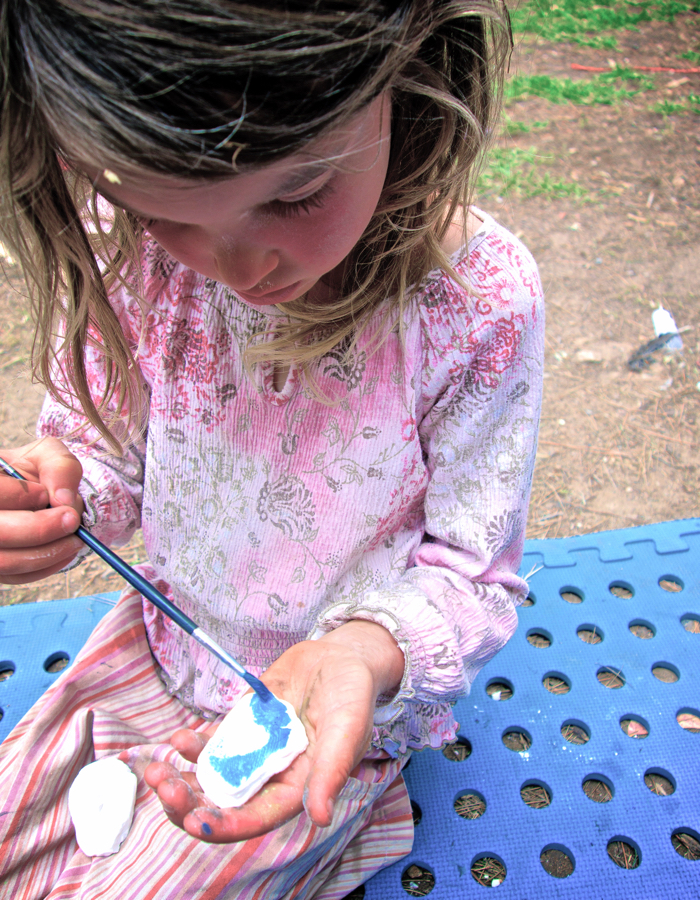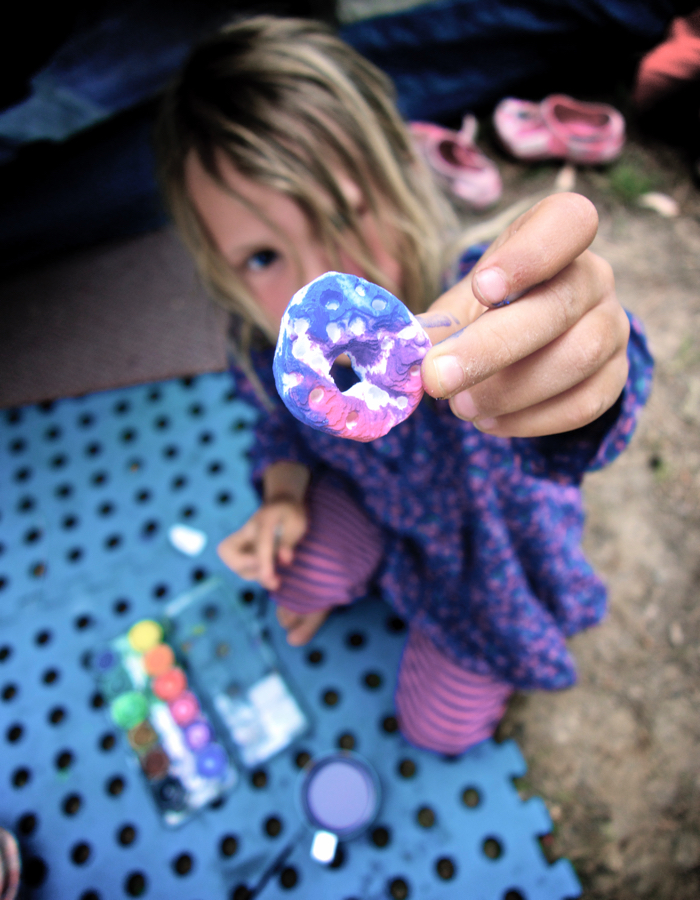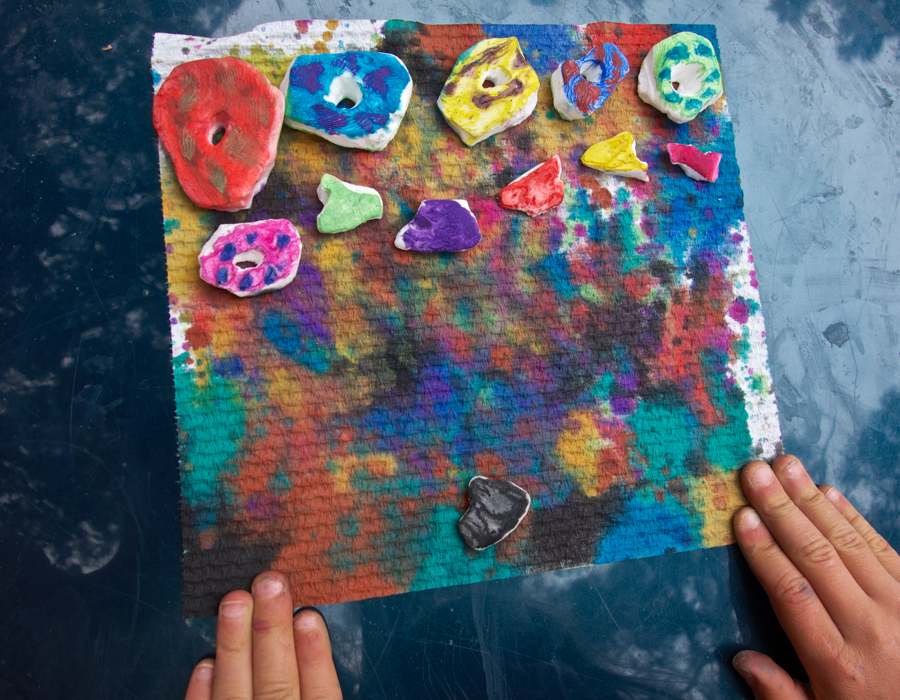 It is so exciting to see the ideas our children come up with, and as much as we are able, to give them the time and space to make them reality.  As a parent I am learning to see my children's creations and activities as more than just stepping stones to greater things-  these are the greater things-  mastery of their environment, independent execution of original ideas, discoveries, artistic expressions. All these are things that make us human. When our children succeed at the things they set out to do it instills in them a sense of possibility-  and this is what gives them wings, so they can confidently attempt increasingly more complex endeavours.
One of my favourite things as a parent is watching my children's personalities unfold. I marvel at the differences –  and the similarities. I love Miriam's artistic creations, Hannah's cheerful enjoyment of words, how Esther always stops to examine caterpillars, spiders and beetles. Even little Eva's funny antics as she shows off on her trike.
God gave to each of them a unique path to follow and I have been entrusted with the glorious task of helping them to find it. Their gifts, talents and interests are like markers along the way.  I love who they are, and I look forward to who they will be, and I pray that I will be patient and observant and that I will not hurry them along a way I think is better for them than the way God knows is best.