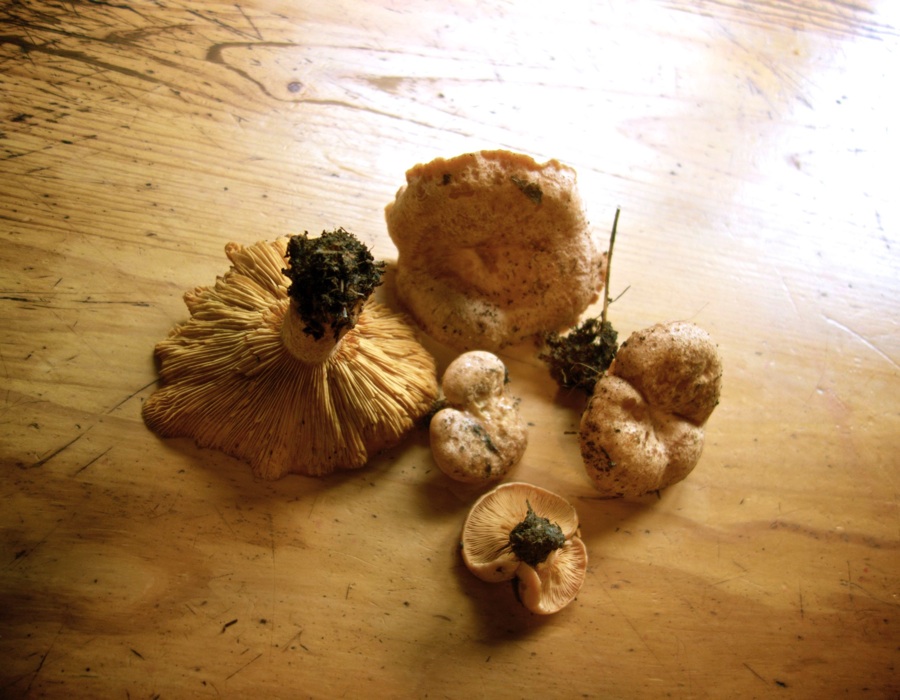 We spent the better part of last Autumn and Winter kicking over and stamping on these sort-of-evil-looking mushrooms (audible gasp!) only to later discover that they are Gourmet Fungi of the Highest Degree, sought after and prized by both foraging foodies and first class chefs (yes, seriously! I read one intrepid seekers account of a five hour round trip to a state forest deemed a worthwhile success as it procured one bowlful of them!)
Still, it took at least three people assuring me they were edible before I dared touch them. We spent the next couple of months merrily mushrooming every few days! Unfortunately the children never lost their suspicion of something so weird and kind-of-ugly looking that you find all encrusted with pine needles (not at all like the polite-looking mushrooms in shops!) and whilst they enjoyed the picking I could not persuade them to partake of the fruits of their labours. But Richard and I ate them with liver-and-onions, with bangers-and-mash, in spaghetti bolognaise and in curried fried rice and could never get enough!
The Saffron milk cap is native to Europe and grows near pine trees (it is also known as the Red Pine mushroom). Mostly I read of them being a late summer and autumn mushroom, but here in the Adelaide Hills we saw the first of them in autumn and the last of them at the beginning of August! Pine plantations are the most likely place to find them (or here at Wildflowers under the slowly-but-surely-spreading scourge of pine trees- oh well, at least they are good for something!)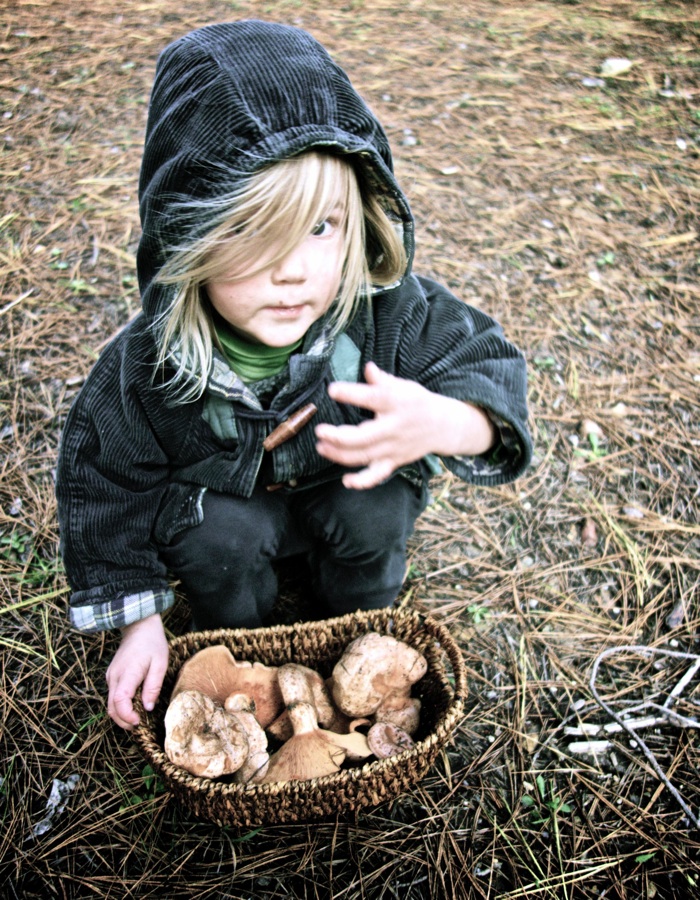 They are best picked young, but even the older ones cook up beautifully, and can get to quite a size- I have picked one or two almost the size of a… I was going to say a small frisbee, but as frisbees are not a generally accepted Standard Measurement, that would probably tell you very little. They were BIG, anyways, so they were. 
I have read that it is better to cut the mushroom from the stalk and bury what remains under surrounding forest-floor-matter. Apparently this encourages regeneration (though I thought mushrooms grew by dropping spores, so…not sure… BUT it is a good way to ensure positive identification, as you will see the characteristic bright and cheerful orange around the edge of the stalk. These mushrooms bruise very easily, and once bruised take on a sickly and depressingly mouldy appearance, which shouldn't affect their taste if you prepare them not too many days hence. Some folk say to brush them clean, but personally I still found them a little too fungi, and washed them instead, immediately before cooking.
Saffron milk caps have a pleasing yet mild savoury flavour, and a slightly dense and meaty texture… and while it was never my intention to be a foodie-type writer,  you will be glad I shared at least one recipe with you!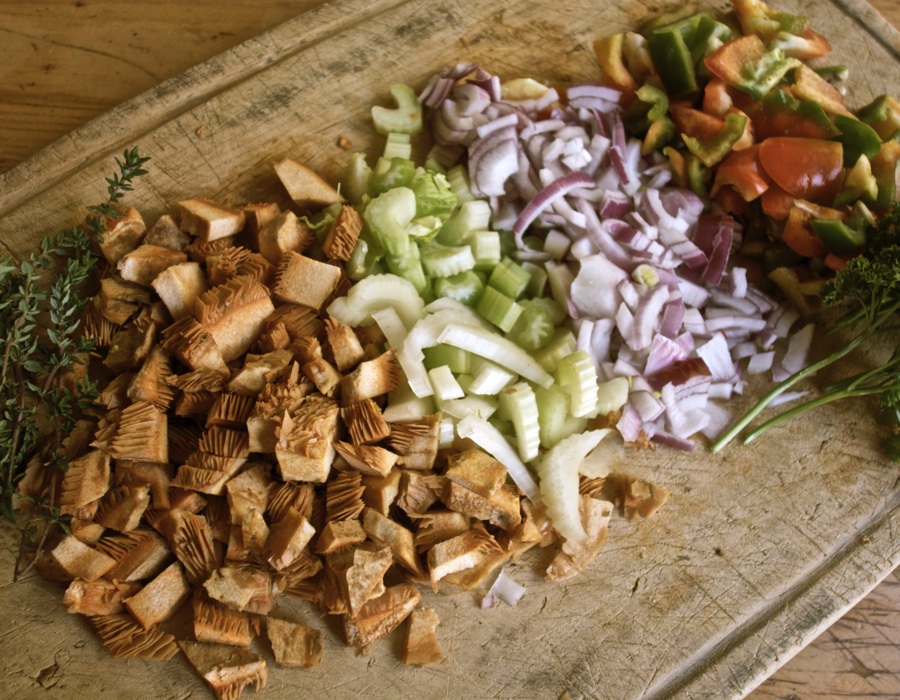 Curried Rice with Saffron Milk caps 
(feel free to give it a more epicurean name, although it is hard to go past the name saffron milk cap without savouring its inherent elegance and style!)
Put on a pot of brown rice to cook.
Cut up a whole lot of whatever-you-have-in-the-fridge type veggies, being sure to include various colours for aesthetic purposes, and an onion for onion-ness.
 Finely chop a generous handful of whatever-you-have-in-the-garden type herbs. Wash and dice one or two cups of Saffron milk caps. 
 Gently fry all these ingredients in butter or coconut oil, and add some curry powder, cardamom seeds, ground cumin and coriander and garam masala in quantities suited to your own taste. 
Add a little stock powder, and some water or stock to gently simmer everything in- maybe a little over half a cup… or maybe more… Cover and simmer 5 or 10 minutes, taking the lid off if too much liquid remains. It should be damp but not soggy by the time it meets the rice..
When the rice is done, add as much as you like, mix through and serve, garnished with fresh herbs. Alternatively, you can add the rice when you add the stock, and gently cook stirring often until the liquid has been absorbed. This yummy meal is also delicious cold… if there is any left.  Bon appetit!