Today I have a spare hour in between other things. And I am on my own. (A rare occurence!)  A rest is needed, and not enough time to make it worthwhile going home. So I take a turn down Honeysuckle Grove, and walk the short walk to the creek. There are other people at the waterfall, so I make my way instead through the green spring grass and tall onion weed to where a couple of old dead eucalypts stand, bare branches towering into the blue-cloudy sky.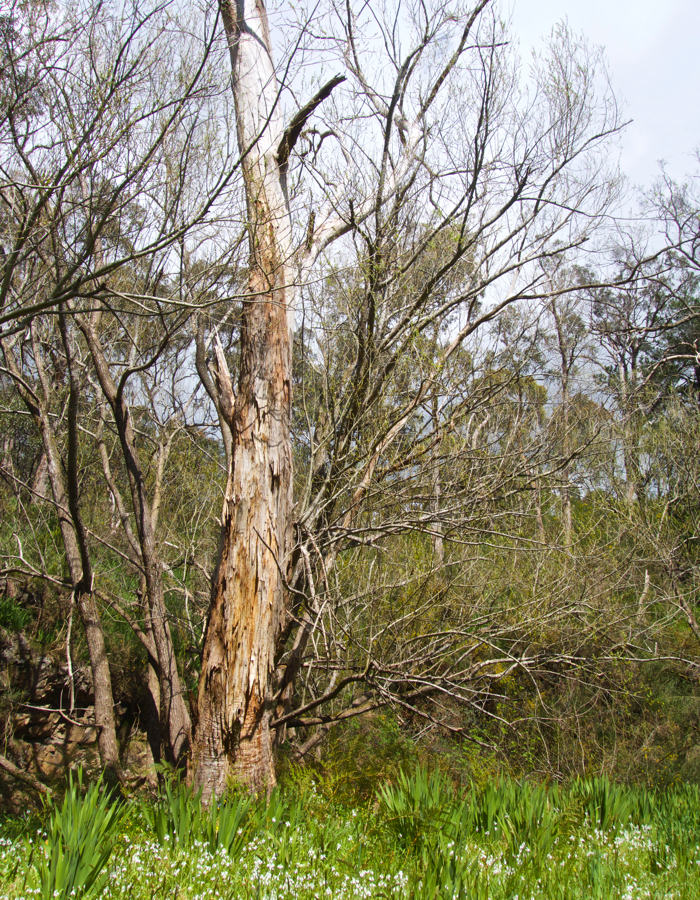 I put my blanket and pillow down in the grass, and lie there quietly, the scent of spring in my nostrils, the murmuring burble of the creek beside me, and the crashing of the falls not far away. Birds call and sing. Dogs bark occasionally in the distance.
I close my eyes. And open them to the onion weed flowers, the watsonia and the bracken. New leaves are beginning to sprout on elms and willows. The broom is covered in yellow flowers. The periwinkles sprawl purple on the creek bank. Across the creek, one white arum lily sits, solitary and regal, in a tangle of green. All of these 'invasive'- and yet still so beautiful.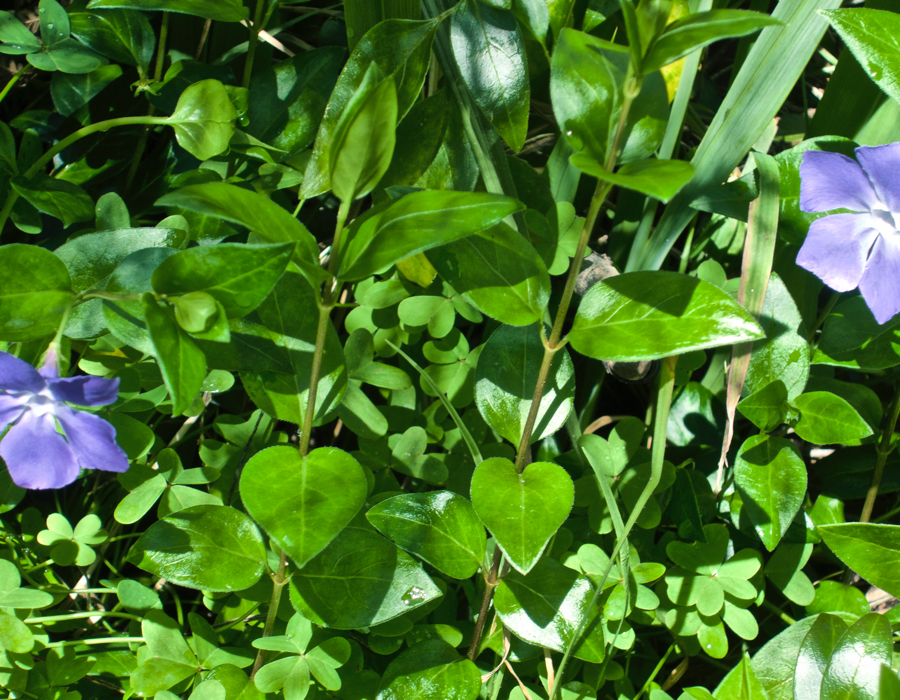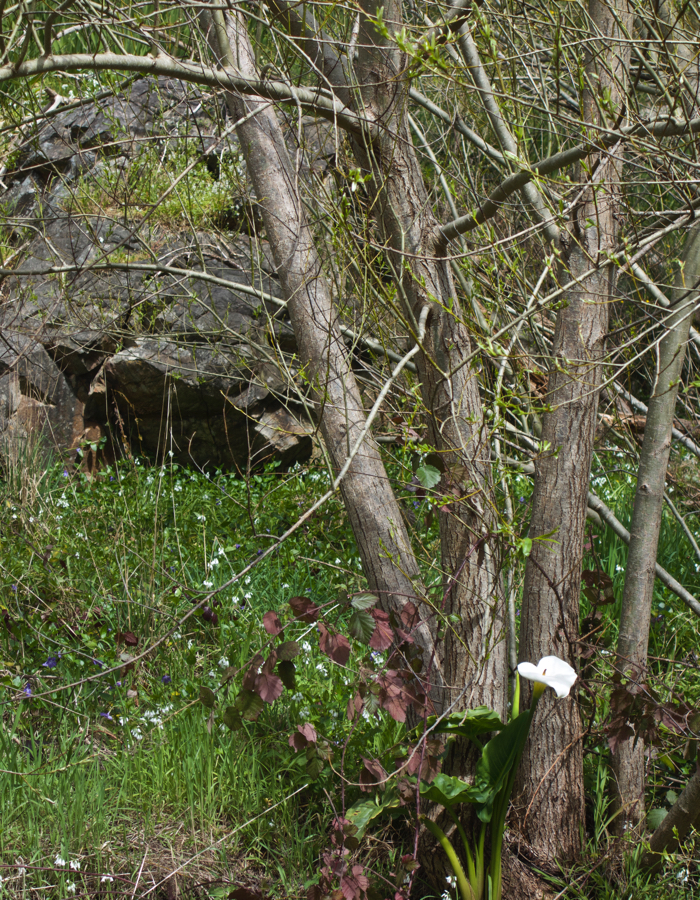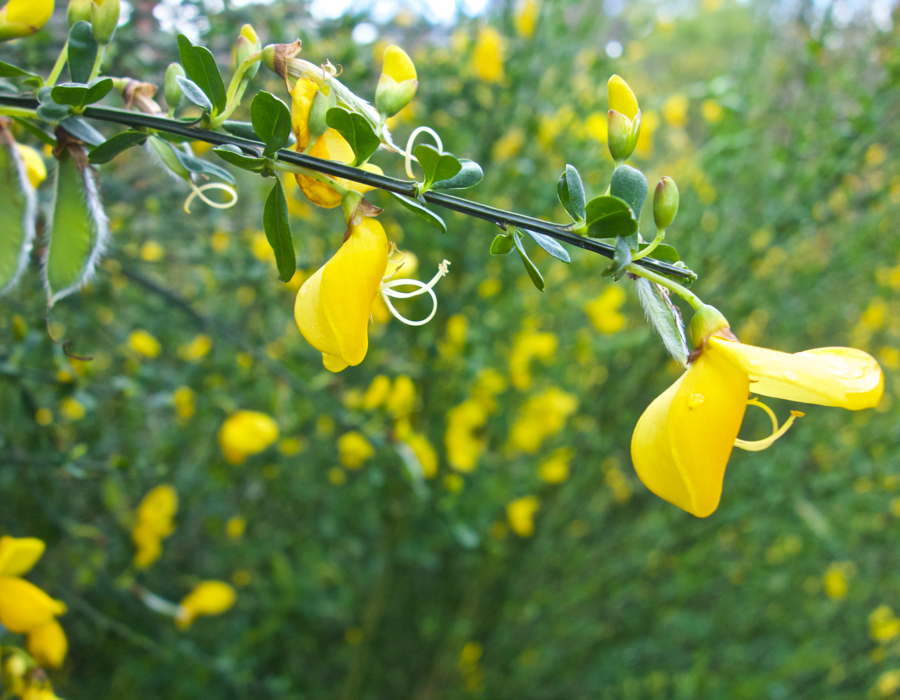 The clouds float by above my head, greying the sky, but the air is not too cold. I feel rich as a queen. There was never a bed so luxuriantly soft, or music so sweet. Parrots fly in and out of the trees. Why do so many people think that laying about in the grass is a little eccentric?.
I lie with my hands in amongst the cool clover. I breathe deep. The water never once ceases in it's burbling and crashing, and yet what it does is effortless. For this hour, nothing else matters. Any cares I have seem far enough away to be less than the realness of here and now. This humble creekside full of weeds seems as close to paradise as ever a place was. I could stay here forever.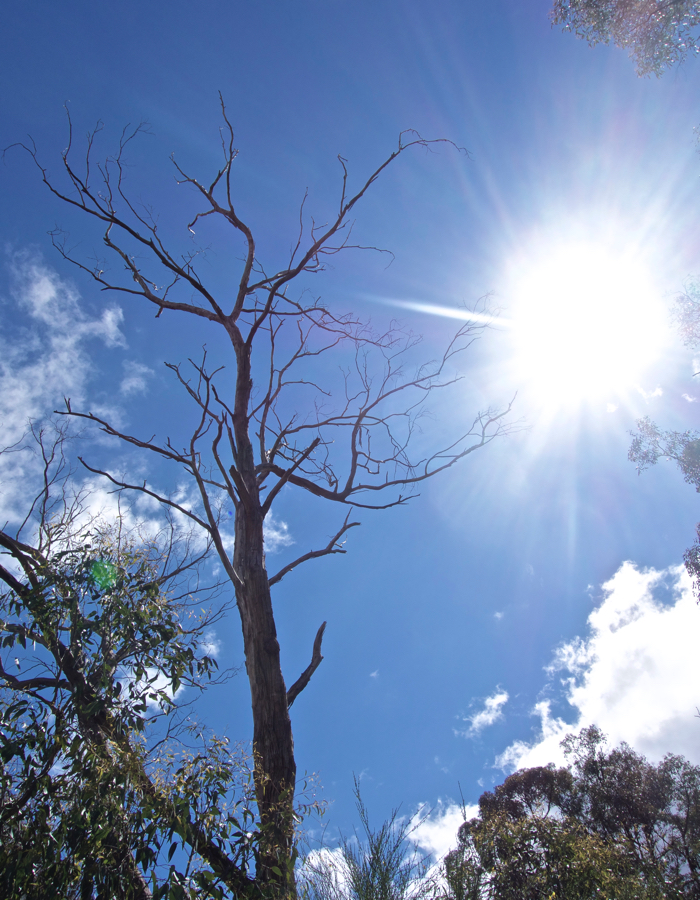 There are so many ways to spend an hour. 
(The sun is pouring down over me. Let it shine!) 
Some things take so much away from you. Some things give you something priceless. The sun, the breeze, the flowers, the birds, the watersong, all of them cost nothing, yet make life rich beyond measure.
It is time to go. I get up, shake my blanket, and walk slowly, (reluctantly),  back to my car.
It has been an hour well spent.