I so  wanted to take them all up into the bush to play. It has been months since I have, and I was all set to go this sunny winters afternoon. It is less than a ten minute walk, and I reasoned to myself that of course I would be able to do it… But by the time mid-afternoon came, I had to resign myself (lamenting!) to what I was able for, and it was not climbing that hill, and not the two or three hours of bush play I had originally envisioned.
I had a choice. I could lie back down on my comfy outdoor bed and watch children race by on bikes, playing by themselves…I could ignore that one who slumped in the chair and said "I want to do something!" or… I could get up and go somewhere.  Maybe the bush was too far for me, but just up near the orchard there was a tree. An enormous gum tree. But just a tree… it almost didn't seem worth the effort, but maybe it was better than nothing.
We set off for the tree, even the short, hundred metre walk up the gentle slope taxing my already aching legs. Lifting Little after Little into it's branches was almost more than I could do. So in the end, I did what I could. I sat down, looked around, and started to make stuff with what I had right there beside me…and began to remember how fun it was…and soon everyone else joined in…
In just one hour we made…houses (for mouses? or other wee folk!)- Esther's had a duck pond and a Christmas tree…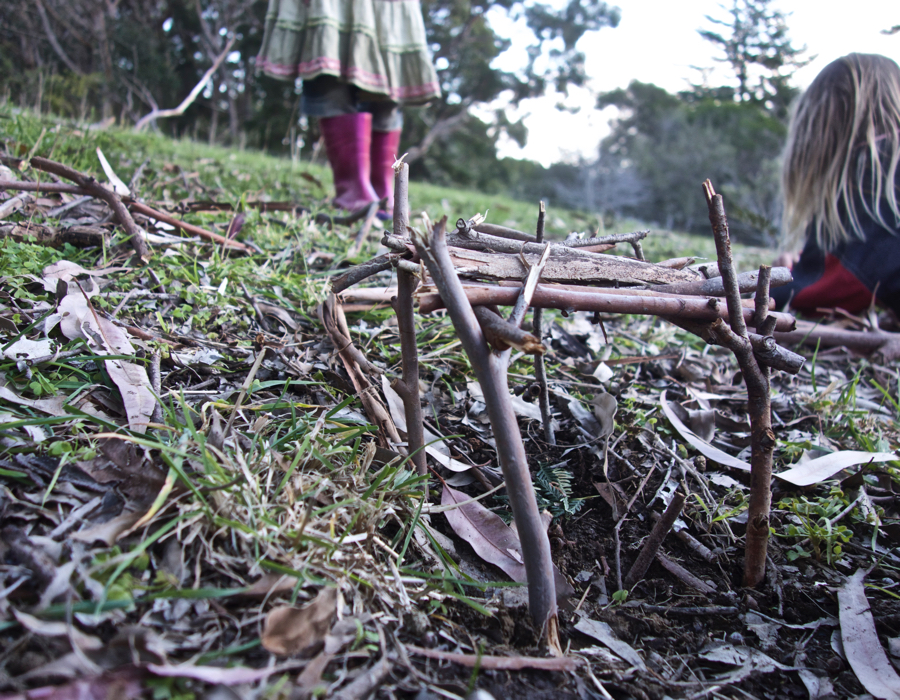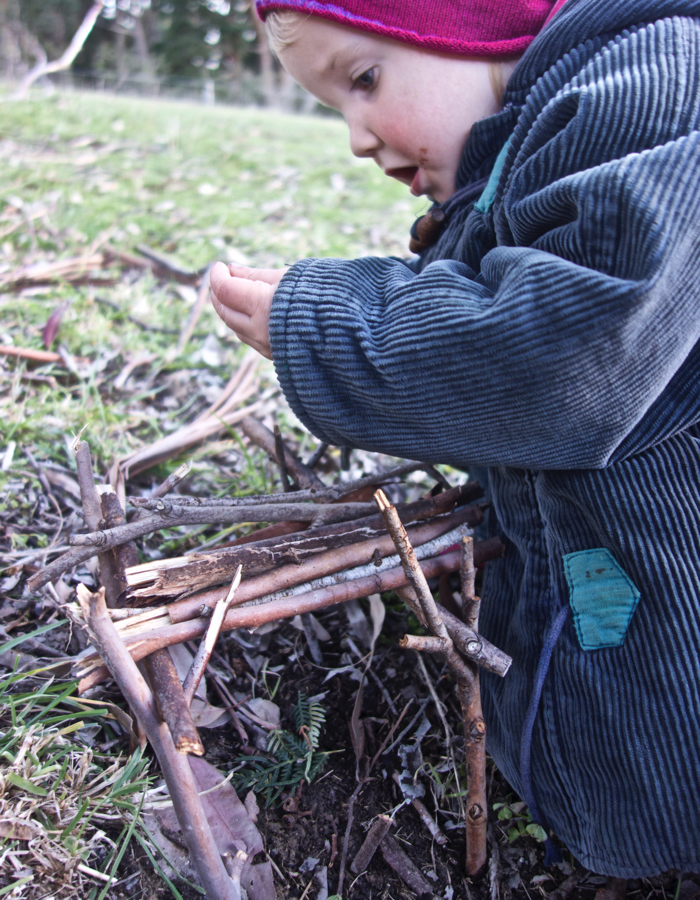 birds…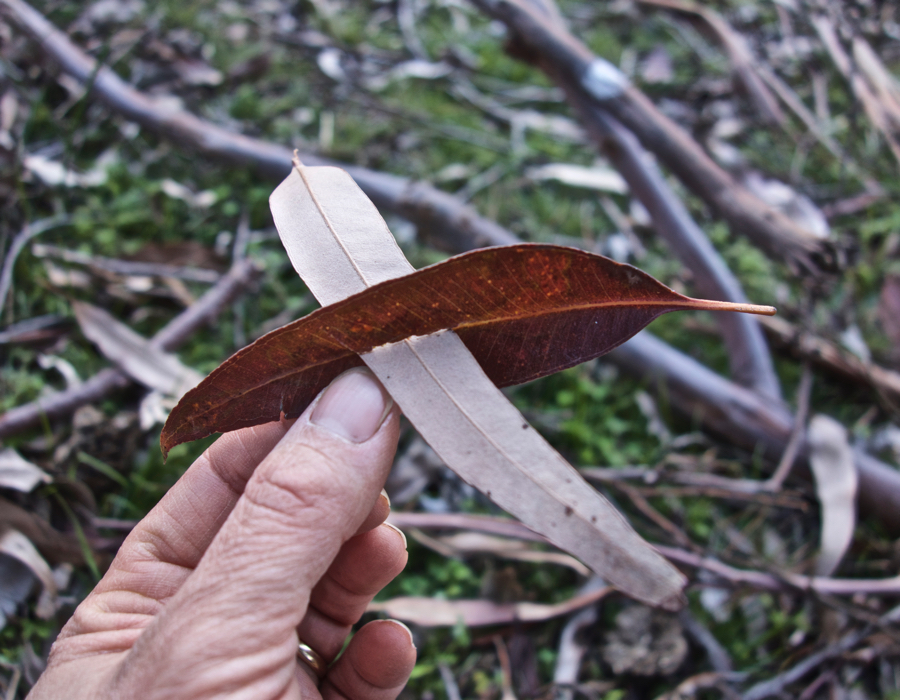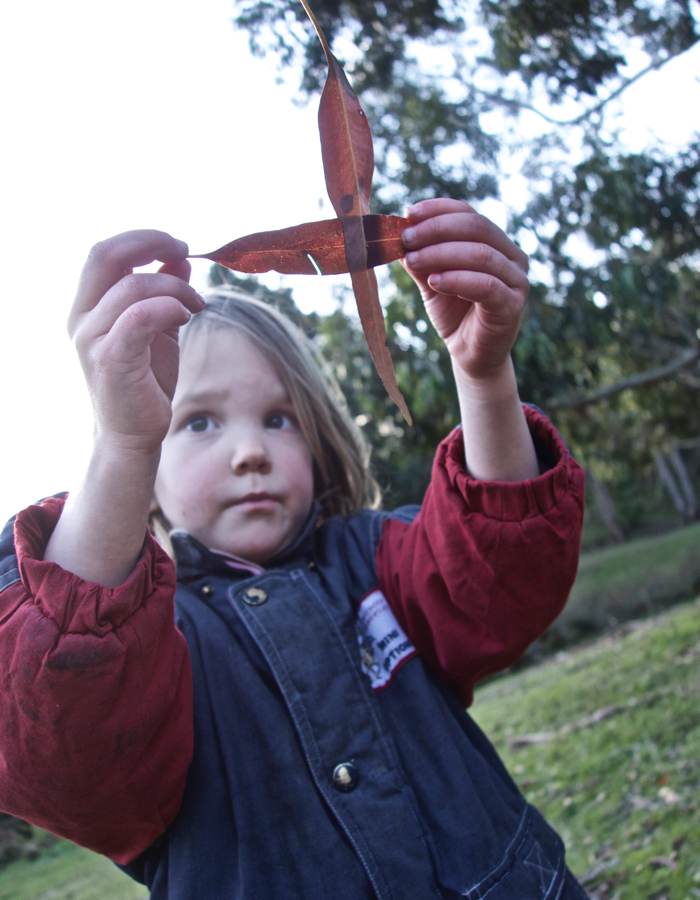 rings…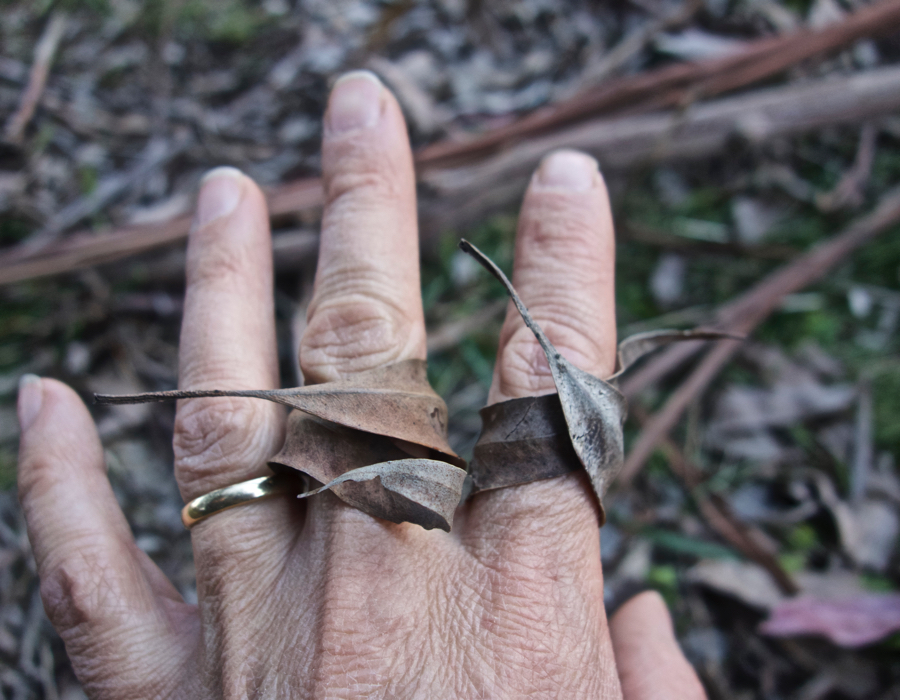 and other creatures…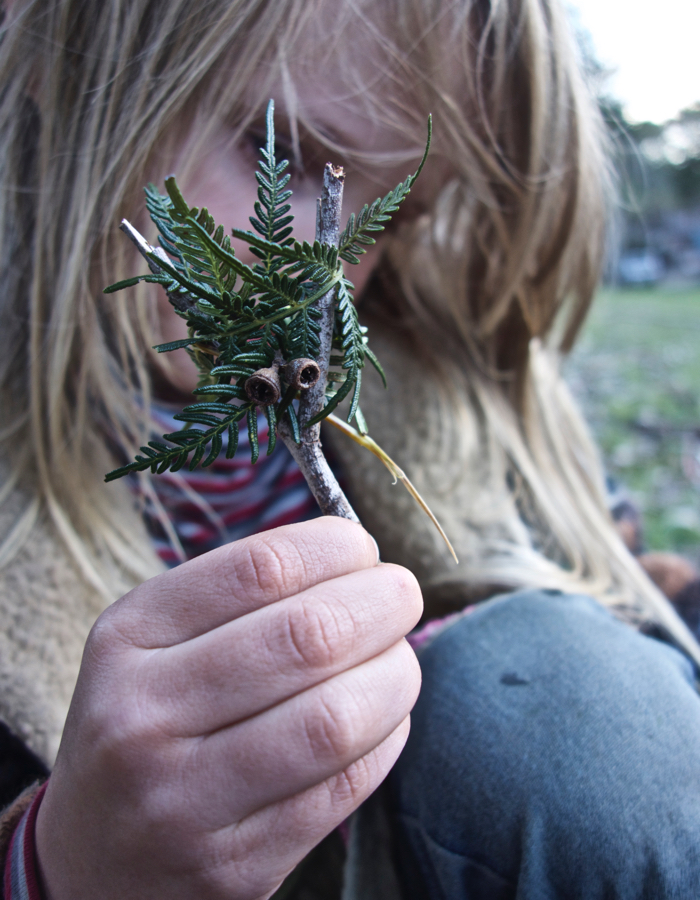 We made discoveries…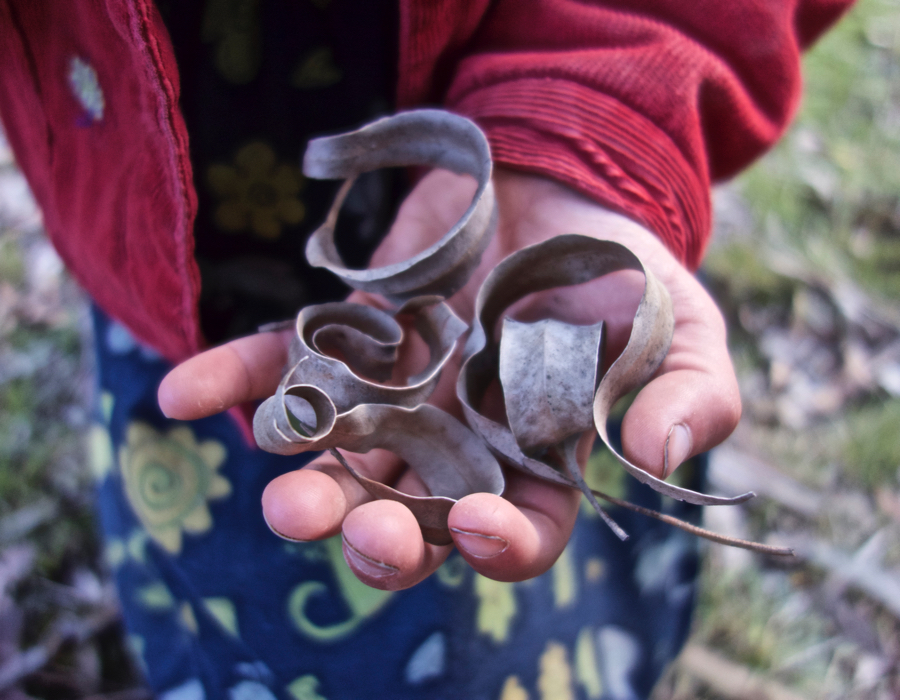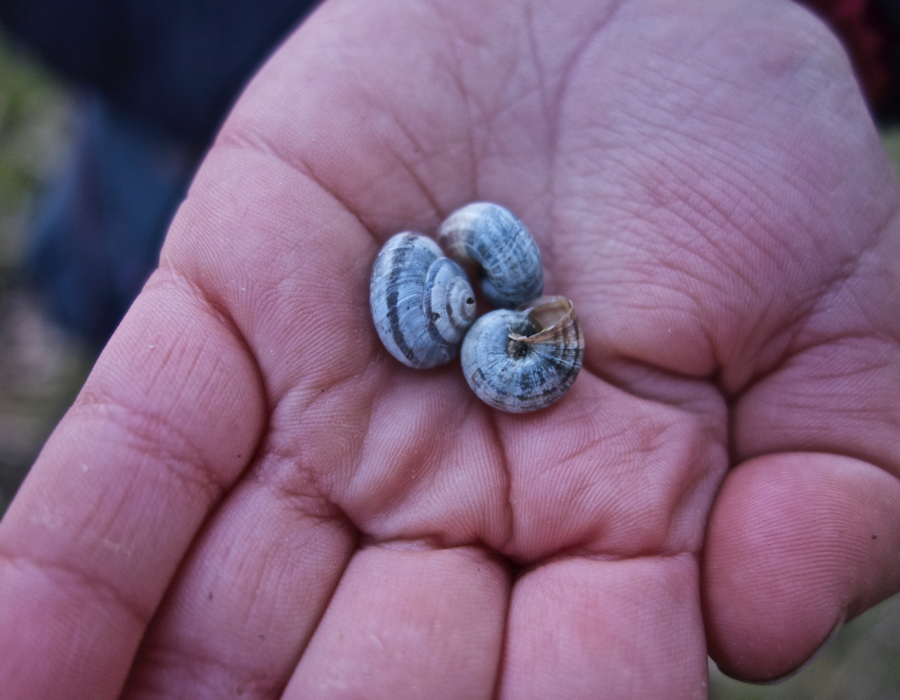 and had adventures…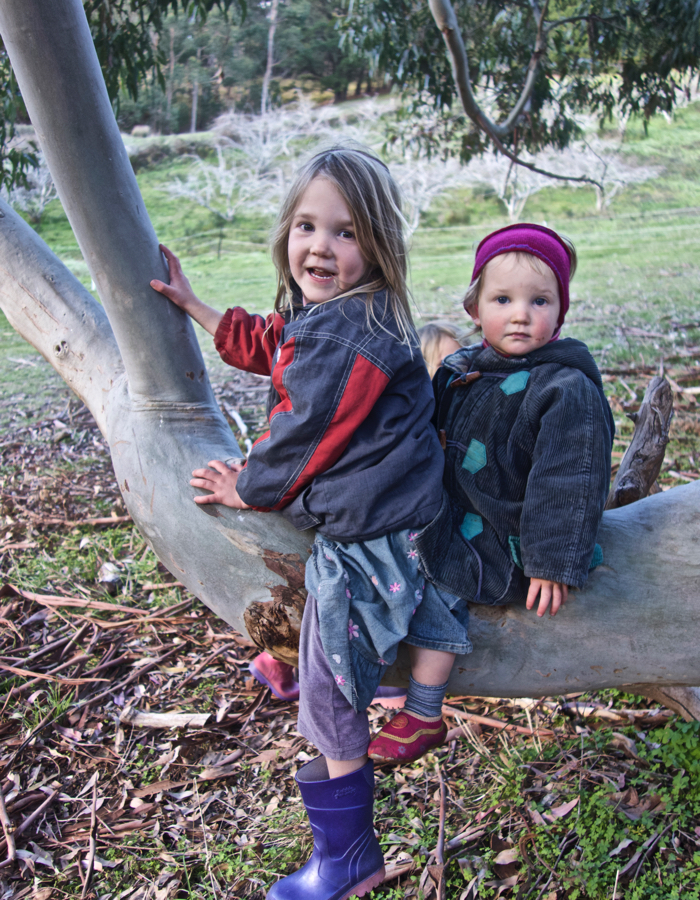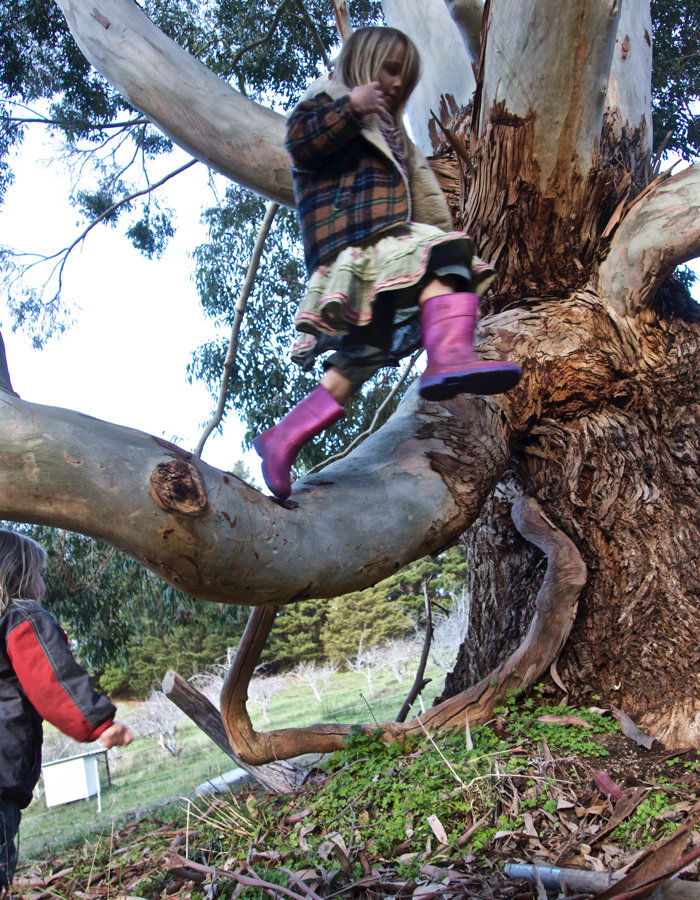 Hannah made this birds nest…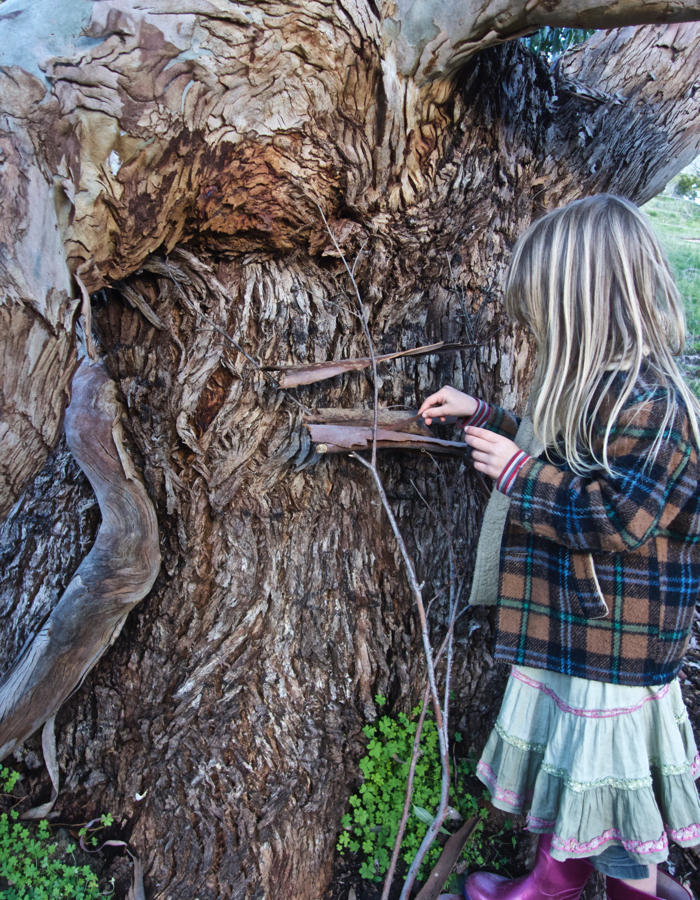 and we all laughed when Miriam swung down out of the tree, but her boots got left behind!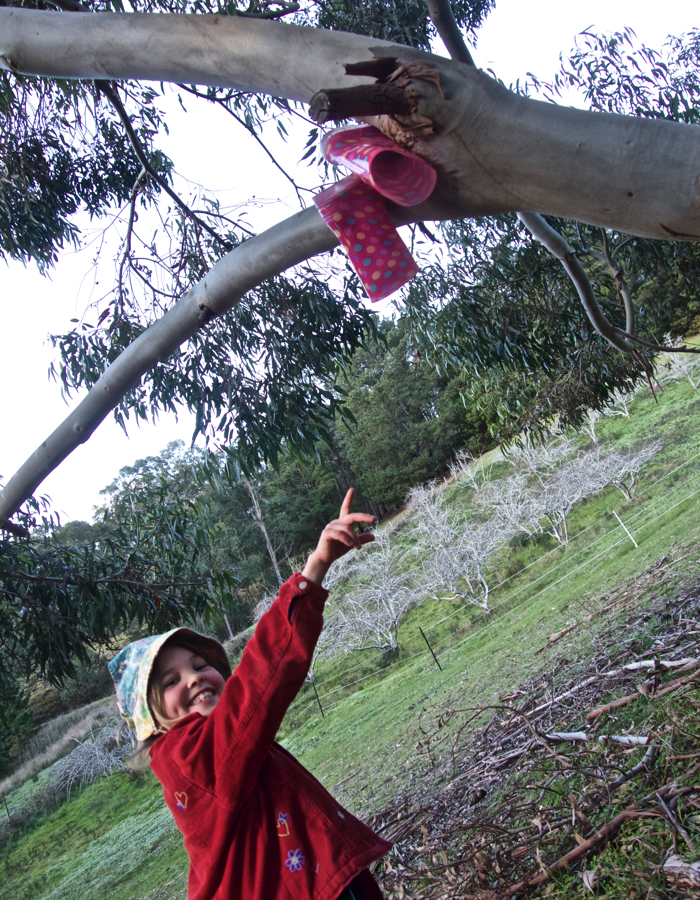 … and the air was abuzz with the Energy of Creative Genius and the Joy of Possibility…and shouts rang out here and there:
"I wish we'd brought string…wait a minute! Grass!" 
"Hey, I have an idea!…"
"Looka me! Looka me!"
"This is the best tree ever!"
(and "Heeeelp!" and "Waaaah!" too of course!)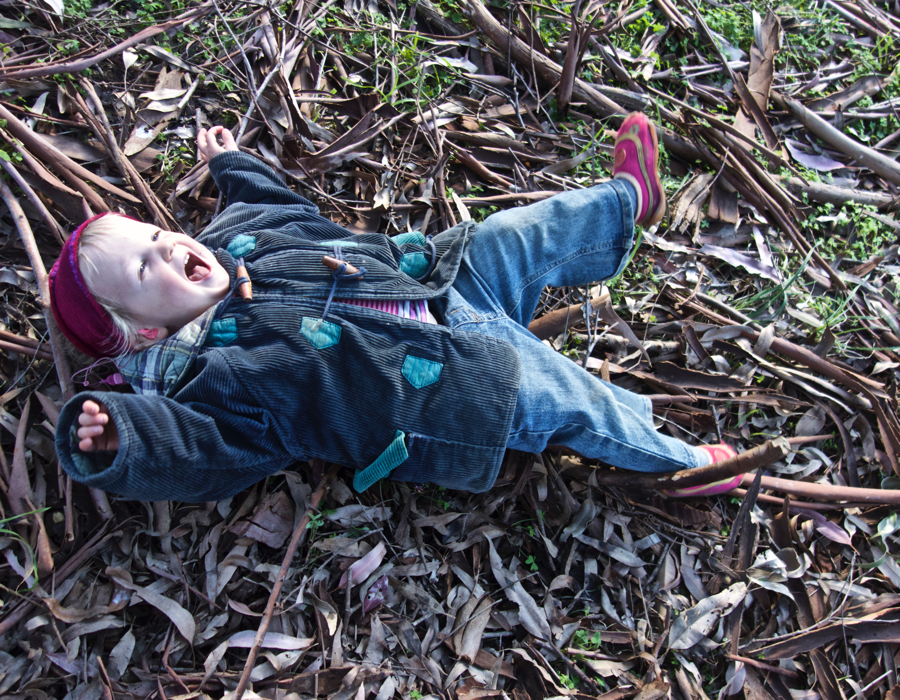 The sun was setting as we walked back home, and I thought of the vigorous exercise of both body and imagination the children had had. Of the very real interactions with this tree and it's surrounds- bracken and gumnuts, sticks and snail shells, dirt and bark and leaves and branches… of the Tryings and the Triumphs, the Not-Quite's and the Trying Agains, of the whole experience- all that crammed into an hour- and I realised again how true it is that, even with the best of intentions, we can walk through our whole life- or the whole world- as mere observers, always in a hurry to be somewhere else. (How many times do I pass that tree without a second thought?).
So often in our never-ending quest for Something New and Different, we never form the habit of intimacy with one place, one thing, one tree. We miss the Beauty of Detail there is to find when we come back again and again to the same tree. But when we do, we discover the magic of how one place is a whole world when you stop there long enough to get to know it better.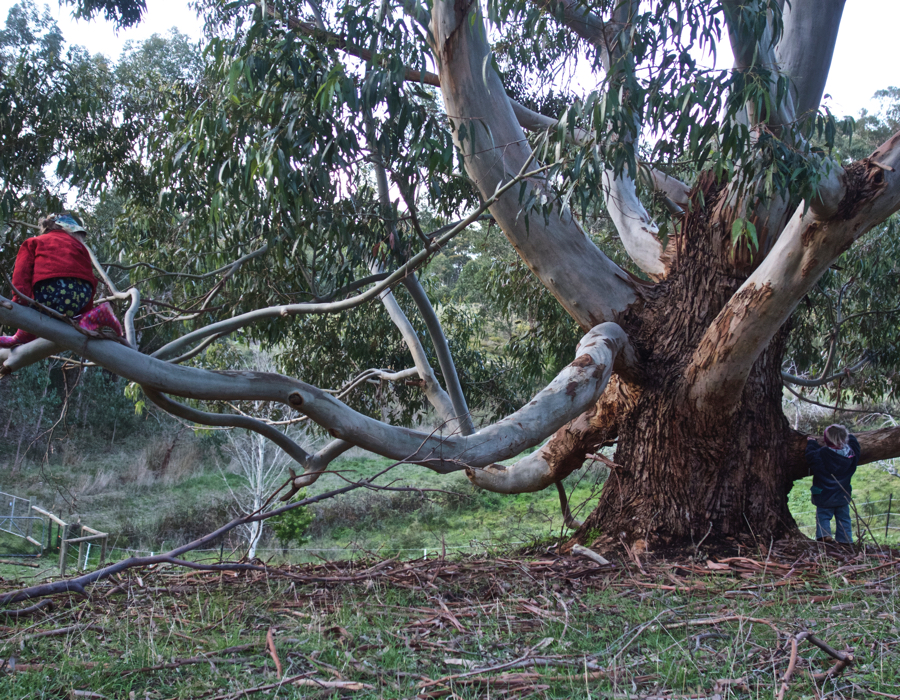 Comforting thoughts for those of us whose world sometimes seems so small…